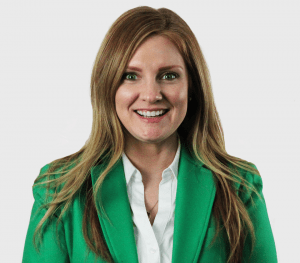 By Danielle Myers
With the number of adults living in senior communities predicted to double by the year 2030, senior living communities will continue to face new challenges and opportunities to enhance the resident experience. One of the ways senior communities are rising to meet these needs is through the integration of technologies that empower older adults to live secure, connected and purposeful lives. The benefits of these technologies are vast, promoting wellbeing, engagement and enhanced quality of life both inside and outside the residential communities.
Intergenerational + External Engagement
One of the most powerful benefits of technology is its ability to promote and enhance wellbeing by bringing people together – and nowhere is this more pronounced than in bridging the generational gap.
New technologies make it easier than ever for seniors to live meaningful lives beyond the walls of their homes by facilitating opportunities for social interaction and participation in volunteer programming with local schools. Whether it is teaching, mentoring, simply sharing life experiences, or if you go to church—these interactions stimulate friendships and the benefits extend across both demographics.
Studies have shown that seniors involved in intergenerational programs are more optimistic, feel less isolated, have greater social networks, report better health outcomes, and score better on cognitive tests. In addition to the physical and mental benefits seniors experience, intergenerational engagement has been directly linked to positive outcomes amongst children and young people who establish positive relationships with elders.


Safety + Internal Engagement
Technology also offers internal benefits to residents and senior living communities. With over 50% of older adults using the internet and 69% owning cell phones, technology is now a must-have for senior living facilities looking to attract new residents. Modern technologies are designed to address a broad scope of challenges, from safety to awareness to community engagement. Functionality ranges from something as simple as providing a daily weather forecast or safety updates to providing residents with digital dining menus and the ability to make a meal selection. Not only do these features enhance the lives and wellbeing of residents, they also support increased efficiency amongst staff by making it possible to reach residents with greater speed and ease.
Take Inniswood Village, a senior living facility located in Westerville, Ohio, a northeastern suburb of Columbus, for example. Technology solutions have been implemented on the Inniswood campus in an effort to increase awareness and resident engagement, safety and security. The systems serve as a connection point to the Inniswood community and allow staff to communicate quickly with residents. For instance, residents are encouraged to check-in through the system on a daily basis. If they don't, staff knows to check on them. Where these safety checks typically consist of more time- and labor-intense systems at other facilities – such as manually flipping a card or something hanging outside of the door – the implementation of new technology makes the process easier and more efficient for all at Inniswood, which is a comfort to both residents and their families.
In addition to the safety benefits, Inniswood has found that technology has been helpful in sparking greater social engagement by putting information right in their residents' hands. Inniswood has utilized a messaging functionality to notify residents about everything from group photo opportunities to participation in a community-wide initiative supporting the local police division. Instead of staff having to spend time knocking on every door, information can now be easily distributed – and residents know exactly where and how to find it.
As with any technology implementation, there was a bit of an initial learning curve at the onset. Though some residents continue to request paper calendars, staff sees a clear benefit to transitioning them to new technology solutions that offer instant access to current, accurate information.
Whether bridging the gap between seniors and young people, empowering senior volunteerism, enhancing the safety of residents or creating new opportunities for on-site social engagement, senior living communities are uniquely poised to redefine the way older adults live, connect, and contribute. By integrating technologies that support increased internal and external engagement, they can play an important role in setting the stage for opportunities that positively benefit both the community at large and senior residents.
Danielle Myers is General Manager of Status Solutions, developer of the CATIE self-service information and communication technology.
Senior Outlook Today is your go-to source for information, inspiration, and connection as you navigate the later years of life. Our team of experts and writers is dedicated to providing relevant and engaging content for seniors, covering topics such as health and wellness, finances, technology and travel.