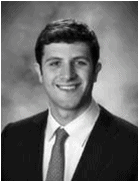 By Greg Geronemus
Seniors and boomers love to travel. They're fortunate to have the time and interest to see the world.
One popular way to plan and book vacations is going online and using Online Travel Agencies (OTAs) like Kayak, Expedia, and Orbitz. And while they can be helpful finding you deals, the process takes a lot of time, effort and too often a lot of hassle. And once you get to your destination and a problem occurs, then what?
While OTA's let you purchase flights, book hotels, cruises, rental cars, and even sightseeing activities, you do all the planning! When you consider the time, effort, stress and hassle that goes into planning the complexity of an international vacation, there has to be a better way. And there is.
Escorted group tours are a sensible alternative. Group travel offers seniors many benefits: reduced stress, safety, social camaraderie, low pricing, expert tour guides and last but not least, superior value.
Reduced Stress: Think about all the planning required for a simple domestic trip to Florida with an Online Travel Agency: the flights, hotels, meals, sightseeing, and even ground transportation. It can be overwhelming. And the challenges and stress is magnified when you consider the intricacies of international travel.  It's not only the pre-trip planning that can be stressful, but what if something goes wrong during your trip? OTA's are nearly impossible to reach when you need their help most, and they are quick to absolve themselves of responsibility. By contrast, a tour operator provides you with a comprehensive package that eliminates the stress and hassle of doing it yourself, and if something doesn't go according to plan, there is one company responsible for your wellbeing and a tour guide escort on site.
Safety: Traveling in new places can be endlessly exciting, eye-opening and fun, but it can also create uncomfortable, even dangerous situations without proper guidance when you travel independently. This reality exists anywhere you travel, but it is especially true when you consider international travel to those far off bucket list destinations. Escorted group travel not only offers the safety in numbers of a group, but it also comes with an experienced tour director who can guide you, point you in the right direction and keep you safe.
Social Camaraderie: It's not just about the safety of traveling with a group. There's a wonderful social camaraderie that develops when you're traveling the world with a group of likeminded, curious travelers. Seeing the Taj Mahal in India or encountering a lion on a safari in South Africa can transform the person next to you from a stranger to someone you'll never forget. Over our 20 years providing escorted group tours all over the world, we have seen many people who meet for the first time on one of our tours and become lifetime friends and travel companions for years and years to come. The social opportunities provided by group travel are particularly valued by single or widowed travelers who love the company of the group. Those who travel alone never end up alone on a guided tour. They make friends instantly.
Expert Tour Directors/Guides:  One of the big hassles of international travel is finding a great tour guide. As an American overseas, it's not always easy to find the best and most knowledgeable tour guide in a foreign city. The problems multiply when you try to do it yourself. When you book an escorted tour, an expert will show you the sights, sounds and history of a destination.  Having a great tour director or guide in a country like China or India is essential for having a memorable vacation.
Superior Value: While Online Travel Agencies purport to find the best pricing for you when you search through their sites, they simply can't compete with the air/hotel/meals/sightseeing packages provided by good value group tours. If you browse the websites of value-oriented tour operators, you will see dream bucket list destinations become affordable before your very eyes. Not only do sizeable tour operators have significant purchasing power that benefit their customers tremendously, but group tours by nature create cost savings, particularly as it relates to ground transportation during your trip (to and from airports, to and from activities, etc.). These ground transfers can add up very quickly if you're traveling on your own, but with a group tour, these costs become shared across the group and reduced significantly per person.
In short, while OTA's do offer a less expensive way to travel, they do not remove the hassle and stress of planning a vacation. When you book an escorted group trip, we do the work and you get to relax. Have a great trip!
Greg Geronemus is the co-CEO of smarTours (www.smartours.com ), a tour operator based in New York City.  smarTours, celebrating its 20th anniversary in 2015, has taken over 150,000 travelers to 40 different destinations around the world, including Europe, Asia, Africa, Latin America, Australia and New Zealand.
Senior Outlook Today is your go-to source for information, inspiration, and connection as you navigate the later years of life. Our team of experts and writers is dedicated to providing relevant and engaging content for seniors, covering topics such as health and wellness, finances, technology and travel.