Allegro Medical
Allegro Medical is the country's leading online supplier of senior home health and wellness supplies and equipment. As a "one stop shop" for all home health care supplies, Allegro Medical offers a convenient way for consumers, caregivers and home health providers to purchase all necessary items without having to leave the house.
Flip-A-Grip, $28.99: Designed by a physical therapist, the Flip A Grip is a sturdy handle with a non-slip, latex free handle that glows in the dark and folds out of the way when not using it.

Tek Pal Large Button TV Remote, $17.99: The Tek Pal universal TV remote control has large easy to read buttons and simplifies TV control functions.

Winnie Wagon Folding Shopping Cart, $28.97: The Winnie Wagon's lightweight design and easy operation make this Folding Shopping Cart great for transporting good any ware!

Zephyr Travel Hearing Aid Dryer, $73.95: The Zephyr travel hearing aid dryer is fully automatic, and it ships with the Dry-Brik II disposable desiccant which is the new standard in moisture absorption.

iHealth Wireless Activity and Sleep Tracker, $54.99: The iHealth Activity and Sleep Tracker tracks every step you take; distance traveled, calories burned, and sleep efficiency to give you data to analyze your every day activities.

UpEasy Lifting Cushion, $89: The UPEASY lift cushion helps people who would otherwise need assistance sitting or rising from your chair by assisting with 80% of your body weight.

Playing Card Holder, $6.76: People with pain and/or limited use of their hands will find using the Playing Card Holder much easier than trying to hold multiple cards in one hand with an easy to use card slot.

Deluxe Folding Exercise Peddler, $26.65: The Drive Folding Exercise Peddler is ideal for leg and arm muscle exercising with electronicfive function display that shows time, revolution count, and calories burned.

Big Lamp Switch, $22.19: Big Lamp Switch three-spoke knob creates more leverage for turning lamp switches on and off.

Switch Sticks Unique Designs Foldable Canes, $28.95: The adjustable height Switch Sticks Folding Walking Stick comes in over twenty unique designs in a variety of color accents that 'pop' to match any outfit while providing a great aid for mobility.
---
Natural Vitality
Natural Vitality's newly released product called "Natural Calm Cream" can help the whole family relax during the stress of the holiday season. Natural Calm Cream ($19.60 retail) is a transdermal magnesium cream exclusively formulated by leading magnesium researcher Andrea Rosanoff, PhD. Laboratory-tested Natural Calm Cream can be applied to any area that is tense, stiff, inflamed or in pain.
Also available is the best selling "Natural Calm" ($22.95) – a natural stress buster and natural sleep aid. Natural Calm comes in powder form and is mixed with hot or cold water and taken orally. Natural Calm has been recognized by "Better Nutrition" magazine and by "Vitamin Retailer" magazine for their Best of Supplements Award. Natural Calm comes in three natural flavors and gives women the mineral support they need.
---
Osteo Bi-Flex®
Osteo Bi-Flex® offers a range of products for adults of all ages and fitness levels. Here are Osteo Bi-Flex's two most popular joint health products to help keep you going!
Osteo Bi-Flex® One Per Day – the most convenient way to comfort overworked joints and nourish your cartilage…giving you the confidence to take on anything.
Osteo Bi-Flex® Triple Strength – created to nurture and help protect your joints, and to promote joint mobility, Osteo Bi-Flex® Triple Strength can help you experience true joint comfort.
---
ChapStick®
To combat the negative effects of the cold weather, ChapStick® is offering a variety of seasonally-inspired lip balms. These flavorful lip treats are reminiscent of the warmest holiday memories and will keep lips looking and feeling mistletoe ready. During the long, harsh winter months, dry lips seem inevitable, but with these seasonal varieties, ChapStick® will help make your lips soft and smooth. Lips everywhere can spread holiday cheer with these limited-edition varieties to keep your lips looking and feeling their sweetest:
New ChapStick® Pumpkin Pie is reminiscent of the favorite holiday dessert and is sure
ChapStick® Candy Cane is just as scrumptious as the candy canes devoured on Christmas day. It is a favorite sure to please friends, teachers, co-workers and family.
These new ChapStick® seasonal varieties make great stocking stuffers or can keep your own lips kissable this holiday season!
---
Alex's Lemonade Stand Foundation
Alex's Lemonade Stand Foundation is a nonprofit dedicated to finding cures for all kids with cancer, has teamed up with several partners to create affordable, fun, and fashionable items that provide the perfect way to give while giving back this upcoming holiday season.
Alex and Ani – Zest for Life Charm Bangle: Tart and vibrant, the lemon is a popular fruit with ancient roots that possesses a distinct flavor and a bold, cheerful color. Its fresh citrus scent is associated with cleansing, symbolic of an opportunity to make a change. This charm is a reminder that when life hands you lemons, you have the power to take positive action, sweeten the situation, and make lemonade. Embrace the confident energy of the lemon to exude your own Zest for Life. ($28, 20% of proceeds benefit Alex's Lemonade Stand Foundation)

Chavez for Charity – Yellow Awareness Bracelets: Take a stand against childhood cancer with the designs in the Chavez for Charity Alex's Lemonade Stand Foundation collection. All of the jewelry in this collection is crafted to inspire hope, cheer, and confidence, with yellow bracelets that are playful, vibrant, and eye-catching. Wearing one of these refreshing designs is like a sip of cold lemonade on a hot summer day. (Bracelets start at $10)

Colonial Candles: From November 21 – 24, Colonial Candle will donate 40% of all online sales to Alex's Lemonade Stand Foundation.

Monkeez Make A Difference: When customers purchase sock monkeys through Monkeez Make A Difference, they will donate 10% of the wholesale cost of the Toy or "Do-Good Card" to the charity of your choice.
Alex's Lemonade Stand Foundation (ALSF) emerged from the front yard lemonade stand of cancer patient Alexandra "Alex" Scott (1996-2004). In 2000, 4-year-old Alex announced that she wanted to hold a lemonade stand to raise money to help find a cure for all children with cancer. Since Alex held that first stand, the Foundation bearing her name has evolved into a national fundraising movement, complete with thousands of supporters across the country carrying on her legacy of hope. To date, Alex's Lemonade Stand Foundation, a registered 501(c)3 charity, has raised more than $80 million toward fulfilling Alex's dream of finding a cure, funding over 450 research projects nationally.
---
Gaiam
We all know someone whose New Year's resolution is to become more active—why not give them a gift that'll help them stick with it? Gaiam, the leader in the fitness and wellness space, has gifts for both male and female beginner and fitness professionals, including everything from apparel to yoga DVDs and back massagers.
---
TheraPearl's innovative hot and cold packs, which can be chilled in the freezer and/or heated in the microwave, are based on the frozen peas concept and use Pearl Technology® that consists of aesthetically pleasing tiny soft and pliable pearls. TheraPearl packs conform to the body while providing a doctor-recommended 20 minutes of pain relief therapy. They are a doctor-designed, drug-free way to reduce pain, in addition to being cost effective, reusable and easy to clean. They are also hypoallergenic, non-toxic and do not drip or leak.
From Back Wraps and Neck Wraps to Knee and Ankle, TheraPearl products are a quick soothing solution for many types of pain-producing conditions for active seniors or those experiencing arthritis or carpal tunnel.
The Knee Wrap contours around knee cap to make sure it hits in just the right place for optimum therapy.
The Back Wrap comes with a strap to help relieve pulled or strained muscles that can come from heavy lifting.
The Ankle/Wrist Wrap is versatile and can attach to your ankle or wrist to help ease pain from swelling or strained muscles. (I've also used this product on injuries/strains on my feet.)
The Neck Wrap is flexible and wraps around the neck area to provide relief for neck and spine pain or sore shoulders.
The Sports Pack can be used or placed wherever you are experiencing pain or have swelling.
---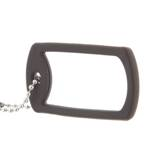 Nearsights Monocles
Stuff the stockings with something every visually impaired family and friend will want—a monocle! Now this one-lensed eyepiece is no longer an historic optical trinket, but a practical solution to clunky readers.
The monocle is a quick and accessible reader for occasional assistance is perfect for travel, restaurant menus/wine lists and filling out forms.
The Classic Monocles are all designed with the following:
Polycarbonate lens
34, 37 or 40 mm in Diameter
Polished stainless steel frame
Includes 100 cm black polyester lanyard
Nearsights Monocles are available in many different styles and colors. Retail starts at $39.99 and are available at www.nearsights.com.
---
ArginMax
For the couple that wants to bond—ArginMax for Women and ArginMax for Men
ArginMax is a scientifically-validated nutritional supplement for optimization of sexual health, with formulas available for both men and women. Each formula has been carefully balanced to meet the unique needs of the user, utilizing L-arginine, Panax ginseng, Ginkgo biloba, damiana leaf, vitamins A, C, E, B6, B12, Biotin, folate, niacin, pantothenic acid, riboflavin, thiamin, as well as the minerals calcium, iron and zinc. With ingredients designed to increase blood flow and relieve fatigue, the result is a gradual, natural increase of sexual fitness. Both formulas retail at $119.99 for 3-month supply.
---
Philips Sonicare
Philips Sonicare DiamondClean removes 7X more plaque than a manual toothbrush, and is proven to whiten teeth in as little as one week and to improve gum health in as little as two weeks. Buying for someone who's always on the go? They can use DiamondClean's signature charging travel case with a handy USB port. The sleek black makes it the perfect addition to any dad's bathroom sink and the new pink color is a great choice for the girly-girl on your list.
UNDER $50: NEW Philips Sonicare 2 Series Plaque Control

The new Philips Sonicare 2 Series Plaque Control removes up to 6X more tooth-decaying plaque from teeth than a manual toothbrush. In just two minutes, this bathroom gadget will deliver more brush strokes than your manual can do in a month!

For the Tech Junkie: Philips Sonicare AirFloss

Give the gift of your dental hygienists' love with the Philips Sonicare AirFloss, which cleans your entire mouth in just 30 seconds and is proven to remove 5X more plaque in between teeth than a manual brush, Colorful interchangeable nozzles makes it a great gift for yourself or to share.

The Perfect Stocking Stuffer: Philips Sonicare PowerUp

This $15 battery powered toothbrush delivers more than 15,000 brush strokes per minute and is proven to gently remove more plaque than a manual toothbrush, reduce the risk of cavities and improve gum health.
---
Hearing aids are a unique and customizable gift that promotes health among the 48 million Americans with hearing loss. This is a good alternative to ear bud headphones, which rank as the most common holiday gift this year and have been shown to contribute to noise-induced hearing loss.
Hearing health plays a critical role in people's overall health and well-being, so there is no better gift for a loved one. What's more, hearing loss affects one in five Americans aged 12 and older, but fewer than 20 percent of those people currently use hearing aids – often due to the high cost or lack of awareness of the available options.
With that in mind, you should consider giving a hearing aid from hi HealthInnovations, which sells hearing aids for far less than historical prices, both online and directly to people nationwide. The high-tech, custom-programmed digital hearing aids retail for $799 or $999 per device, which represents as much as a 60 percent discount compared to most competitor prices that can exceed several thousand dollars per device. In addition, hi Health is unique in that it is a national hearing aid company, with hearing health professionals located in cities nationwide. That means travelers can receive fittings and support in their hometown and elsewhere.
Giving a hearing aid as a gift is easy—simply call hi HealthInnovations at 1-855-523-9355 to order a gift certificate in any dollar amount. The gift giver will receive an email with a gift certificate code, which can be redeemed by the gift recipient following a hearing test performed by a health care professional. The hearing device will then be shipped directly to the gift recipient's home.