By Kate Skurat
Technological advancement has transformed the way people live and work. Through phone calls and live video sessions, people can now access online therapy from the comfort of their couches. At therapy companies like Calmerry, you do not need face-to-face sessions with your counselor. You can talk to the therapists from wherever you are.
At the moment, the level of social connection is reducing, and the holiday season is here with us. It is the best time to connect to a good therapist. First, the best online therapy companies offer convenience to patients.
The service providers are not the same. Moreover, they do not charge equal rates. You need to know what a company offers before you choose it. The review below gives you the information you need about the top 5 online platforms for therapy.
Calmerry: One of the Best Online Therapy Service Providers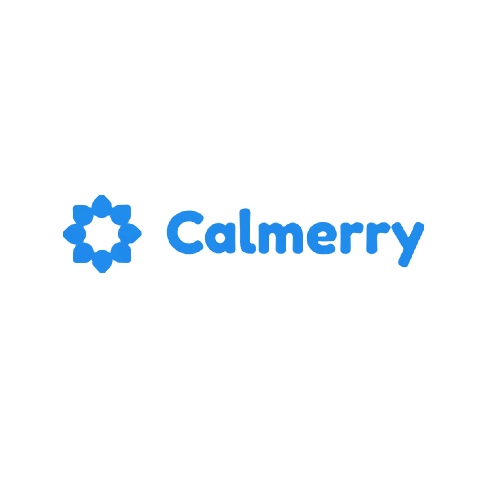 At times, you may face turbulent moments. For instance, you may feel like you are emotionally drained. You need a place where you can share and explain your emotions. In the process, you receive a guide on what to do if you want to feel better. Fortunately, the therapy professionals at Calmerry can always help you to cope with issues that are disturbing your mind, including grief, trauma, and depression.
How Does the service Work for Clients?
If you need online counseling at Calmerry, you do not strain. The process of profile creation only involves giving your contact details. You then fill a form with information on the mental issue you need help with. After you choose a subscription that suits you, the service connects you to the most appropriate therapist.
Who Do You Work with during Your Sessions?
When you need quality treatment, you only find it from a qualified online therapist. Fortunately, you meet the best from this platform. The company has thousands of experienced therapists. Clients feel satisfied with the solutions they find here. The therapists are qualified, certified, and experienced to deal with all your issues.
Does the Company Offer Security and Privacy?
Privacy and confidentiality are essential when undergoing counseling. The service thus conducts private sessions when helping you. Every piece of information you provide is confidential. If you do not feel comfortable using your real name, you are free to replace it with a nickname when you are here.
Cost of the Therapy
For you to access the services provided here, you should pay the subscription fee. Fortunately, the service is flexible, and you can select the package that works for you. You can pay as little as $45 weekly for unlimited text messaging sessions. For live video calls, you pay more. The company does not accept any payment for an online therapist through insurance.
What You Should Know About Talkspace
When you open Talkspace website, you encounter a chatbot. It gives you information on what the service offers and makes basic inquiries about your psychological needs. It is the responses you provide that help to match you with the type of therapist you need.
Who Are the Therapists in This Service?
The mark of a reliable therapy service provider is the type of therapists you find. Talkspace hires the best professionals. Every therapist is cautiously screened to ensure that they can offer what clients need. Currently, the service has 5,000+ therapists who have accumulated 3,000+ hours of counseling experience.
Costs and the Services the Company Provides
You are the one to decide what you need at Talkspace. With the most basic package, you receive unlimited texts, audio, and therapy videos. However, you pay a higher amount depending on the number of 30-minute live video sessions you need. The cost ranges from $260 to $396 monthly.
Can One Cancel a Subscription After a While?
You do not need a formal contract to obtain online therapy. Therefore, you can always opt out at any point. If you have any questions, the service has a 24/7 support team that is professional and ready to deal with your issues.
Betterhelp Therapy Service: What Does It Offer
The service wants to offer what you need when it comes to mental health issues. Therefore, you have different questions to answer, including gender, sexuality, mood. It only takes a few minutes for you to complete this survey. The service is efficient and matches you with the right online psychiatrist within 24 hours. You are free to choose your preferred therapist.
Who Are the Therapists You Work With?
The service does not take the vetting of therapists lightly. It has 4,000+ therapists who understand the needs of the clients. The therapists have a Master's degree qualification or higher, 3+ years of experience, and at least 2,000 counseling hours. You are always sure that you are in the right hands.
How Does the Company Offer Its Services?
If you need therapy online, you should receive it from a company that cares about your schedule and counseling needs. Betterhelp is a platform that offers flexibility. You can choose unlimited texts or live sessions. There are numerous groups for you to choose from.
What Are the Specific Service Rates?
Generally, the company offers affordable services. The factors that determine pricing include the availability of a counselor, your residence, and your preferences. It ranges from a weekly payment of $80 to $100. The company is not covered by any insurance policy. If at any point you feel like you want to leave Betterhelp, you are free to do so.
Amwell Professional Therapy service
On this online counseling platform, you create an account for free. If you want to make your payments through insurance, give the necessary details. The platform also provides dermatology services to clients. What more do you need to know about this service?
Qualifications of the Counseling Professionals
When you need licensed psychologists, this is where to find them. The service only hires therapists with at least a Master's degree in their area of specialization. All of them understand the specific treatment techniques clients require. Moreover, they are certified by the relevant bodies.
How the Therapy Service Works for Patients
The service offers its therapy sessions through live videos. You should choose a schedule that favors you for the best results. The working hours are flexible, starting at 7 a.m. and ending at 11 at night EST time daily. In simple terms, you can seek help any day of the week.
What Are the Specific Service Charges?
The company offers the best online therapy rates. Prices depend on the qualifications of the therapist you want to consult. If you need a therapist with a Master's degree educational qualification, you pay $99. For a Doctorate holder therapist, you should pay $110. The therapy sessions are usually 45 minutes long.
Assessment of Doctors on Demand Therapy Service
You sign up for this service free of charge. If you are wondering if you need a therapist or not, you have a chance to take a free mental health assessment here. The company has a list of psychologists you can choose from. After that, you can create a therapy session that favors you. What else do you need to know about this service?
The Type of therapists to Work with
If you need a qualified online psychologist who can work on your urgent mental problem or offer preventive healthcare techniques, this is the place. The service takes vetting seriously when vetting professionals. All their therapists are knowledgeable, experienced, and certified.
What Options Does a Patient Have Here?
The therapy sessions are usually flexible. They are in the form of live videos. You pick a schedule that is good for you.
Cost of the Therapy Sessions at Doctors on Demand
The service offers affordable rates that depend on the length of the sessions clients want. What are the specific costs? Below is a breakdown of what you are likely to pay for:
25-minute appointment sessions cost $129
A %0-minute appointment is $179
Psychiatrist consultation that is 45 minute-long costs $299
Follow up costs $129 for 15 minutes
Make the Right Choice When It Comes to Therapy Counseling
Whatever your psychological situation, you can only obtain the best results when you work with qualified therapists. With the advancement in technology, the internet has become a good platform when you need therapists. However, some service providers may not offer what you need. Therefore, you should assess a company closely before you select it.
What should guide your selection of online psychologists? First, ensure the professional is certified and has the proper education, often a masters degree. Moreover, ensure what they offer suits you. In simple terms, work with people who can offer the exact mental solutions you need. Before you choose, you should be sure about what you need. Only select a therapist that assures you they know what they are doing.
In the list above, there are different therapy service providers. You can assess them and choose the right one when in need.
Kate Skurat is a Licensed Mental Health Counselor in Washington, United States. Kate has a B.S. in Psychology and M.A. in Clinical Psychology from Pepperdine University and has worked in healthcare since 2017. She primarily treated depression, anxiety, eating disorders, trauma, and grief, as well as identity, relationship and adjustment issues. Her clinical experience has focused on individual and group counseling, emergency counseling and outreach. https://www.linkedin.com/in/kate-skurat-5348381b9/
Senior Outlook Today is your go-to source for information, inspiration, and connection as you navigate the later years of life. Our team of experts and writers is dedicated to providing relevant and engaging content for seniors, covering topics such as health and wellness, finances, technology and travel.