Everyone has a system of beliefs they apply to decisions they make from planning a meal to what newspapers to read, and shows to watch on TV. Beyond these routine decisions there are the heavier decisions that impact on life. For example, where one lives, job choices, raising children, and managing a budget. Your belief system influences every decision you make, small or large.
Beliefs are formed in the early years and eventually become embedded in your subconscious mind so it saves time to deliberate over each decision. However, early beliefs might not serve your best interests in the present. Life and living circumstances change over time. An extreme example would be staying in a dysfunctional marriage. If the stress is causing sleepless nights and physical symptoms like migraine headaches and digestive problems, it's time to re-examine those vows you made, "till to death do us part."
Other early beliefs might have been formed as an innocent youth. As a person matures, their view of reality changes. Past experiences, acquired knowledge, and information obtained through TV news and social media sites play a role in altering someone's belief system.
Herein lies the "hidden dangers." How trustworthy are these sources of information? Not very, according to some political and social scientists. Groups with special interests are always trying to influence people's thinking and behavior. These include businesses, political parties, religious sects, charitable foundations and just about anyone else with a purpose for which they need public support.
In today's political climate, voices are carrying messages that are suspect. Candidates and political parties are trying to change people's attitudes and beliefs in their favor. In the last half decade, there has been a plethora of lies, misinformation, and trumped-up stories that are leaving people confused and perplexed about who and what to believe.
Citizens are disconnecting with the "old-style" two-party electoral system. They are taking up a "civil war" against people who oppose their choices of parties and candidates. If this trend continues, we may reach a tipping point of no return to our Democratic form of government. We, as citizens, need to become more "inner-directed." That means using our God-given abilities to think critically based on values and beliefs we hold dearly. The opposite, to be "other-directed" will result in others telling you how to think and what to believe.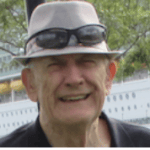 William Frederick resides in Red Bank, NJ.  William offers expert help writing ads, articles, blogs, sales letters, and publicity releases. Low, flat fees. E-mail: wmfdrick@Icloud.com.