The iKeyp Pro is the world's first smart storage device for everyday use. The internet-connected capabilities of the iKeyp allow for 24/7 security monitoring, intelligent alerts in real-time on your smartphone and remote open from almost anywhere. From medication and currency to valuables and documents, items placed in the iKeyp are smartly stored and constantly monitored.
The iKeyp Pro would appeal to caretakers of loved ones or seniors in assisted living homes. With a notification sharing feature, you can help ensure your loved ones are taking prescription medications on time and as prescribed.
It retails for $149.00 and is available at iKeyp.com and Brookstone.
---
Sound Oasis White Noise Machine
Summer vacations are fun but you shouldn't lose sleep because of a trip! Thanks to the World's Smallest White Noise Machine™ by Sound Oasis, you can sleep better even on the road. The machine fits in the palm of your hand and can be used anywhere – on planes or cars, in hotels, even at home! This power of better sleep fits right in the palm of your hand and can clip to your clothes. You can use it with the included earbud headphones, your own headphones or with pillow speakers. $49.99
---
myCharge
Year after year of buying holiday presents can run you out of ideas, especially if your friends and family members seem to have everything! There is one item that everyone can use day in and day out to help them stay connected and that's a portable charger, but don't just settle for a cheap and unsafe one you can buy at a gas station or drug store.
myCharge makes a variety of quality chargers that feature Safe Cell™ Technology, which delivers 12 layers of battery and device protections and Hyper-Charge™, which charges smartphones up to 30% faster than the supplied charger the phone comes with. The HubXtra is one of myCharge's popular chargers. It features a built-in Apple Lightning and Micro-USB cable and has prongs on the back of the unit to directly charge it from a wall outlet, meaning that is one less thing the people on your gift list are required to remember to bring along!
---
Audio-Technica
Audio-Technica Turntables, Wireless Headphones and Gaming Headsets Are Holiday Gifts That Everyone Can Enjoy
This holiday season Audio-Technica makes it easy to pick the perfect gift for everyone from vinyl record aficionados to headphone enthusiasts, serious gamers or anyone into great sound. The AT-LP120-USB high-performance turntable delivers superb sound from vinyl records, while the ATH-DSR7BT wireless headphones with new Pure Digital Drive technology achieve a higher level of Bluetooth sound quality than ever before. Audio-Technica's Sonic Fuel ATH-S700BT wireless headphones combine outstanding audio quality and value. For gaming buffs, the ATH-AG1X and ATH-ADG1X gaming headsets create a thrilling, immersive sonic virtual reality.
If there's a record-playing enthusiast on your holiday gift list, Audio-Technica's AT-LP120-USB turntable is the perfect gift – it brings professional-quality sound and performance to consumers in an easy-to-use package. The AT-LP120-USB (SRP: US$299) features a USB output that enables transfer of favorite records to digital files, and plays 33, 45 and even 78 rpm records. A built-in phono preamp enables the turntable to connect to a receiver, powered speakers or other audio component.
This holiday season, music lovers and audiophiles will appreciate the remarkable sound quality of the ATH-DSR7BT headphones, which employs Audio-Technica's groundbreaking Pure Digital Drive system. This system keeps the audio signal completely digital from source to driver to offer an extraordinary, never before-available level of wireless headphone sound quality.
Typically, in headphones using Bluetooth wireless technology, the digital signal goes through a series of steps that process the wireless signal – and can also degrade the sound. The ATH-DSR7BT's Pure Digital Drive system utilizes a proprietary chipset instead of a traditional D/A converter and amplifier and keeps the audio signal entirely in the digital domain from the source right through to the driver. The sonic result is remarkably clear and accurate audio reproduction. The ATH-DSR7BT (SRP: US$299.00) supports up to 24-bit/48kHz signals in Bluetooth mode (including aptX and other formats) and delivers Hi-Res Audio playback at up to 24-bit/96kHz when connected to a digital source with the included USB cable.
Audio-Technica makes high-quality wireless headphone listening affordable for the holidays and year round with its SonicFuel ATH-S700BT over-ear headphones. The ATH-S700BT (SRP: US$129.00) combines outstanding audio quality with Bluetooth convenience, making it the perfect companion to a smartphone, tablet, laptop or portable music player. The ATH-S700BT's built-in amplifier provides clear, full-bodied sound, and a multi-function button on the earcup lets users answer calls and control music. The ATH-S700BT employs 40 mm drivers for impactful sound and its memory foam earpads offer long-wearing comfort. The ATH-S700BT is supplied with a 3.3-foot (1.0 m) USB charging cable and a 3.9-foot (1.2 m) cable that allows the wearer to continue to listen to audio should the battery wear down after listening.
Games are always popular holiday gifts – and the gaming experience just isn't complete without great sound. Audio-Technica's premium ATH-AG1X closed-back and ATH-ADG1X open-back headphones deliver an immersive sonic environment that draws gamers completely into the playing field. The headsets feature 53 mm large-diameter drivers, a 3D Wing Support System for even greater comfort and much more. Both models utilize core elements of the company's audiophile models to provide exceptional dynamics with impactful bass, and precise localization of dialog, sound effects and music on a vast sound space. Both headphones (SRP: US$299.00 for either model) include a built-in microphone along with additional features that make them compatible with popular gaming platforms and computers.
---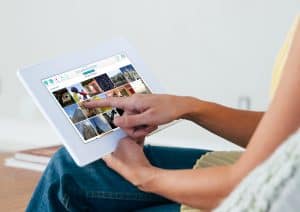 PhotoSpring
The holiday season is almost upon us and consumers are already writing up their wish lists. Demand is high for new and innovative gift ideas – especially for mobile devices that can keep family and friends connected, regardless of their location throughout the year.
PhotoSpring is redefining the digital photo and video experience with their portable, Wi-Fi connected, touchscreen digital frame.
This user friendly, high-resolution digital frame allows families and friends to upload and share photos from any location to any digital frame. Photospring is the perfect gift to keep families connected and relive the memories that matter most.
Key Features Include:
· Simplified photo and video display and sharing
· Automatic selection and optimization of high-res photos and video slideshows
· Shared images with family and friends though wireless companion apps
· Portable touchscreen interface to browse and interact with images
· Easy set up requiring minimal technical expertise
---
Young or old, we're always forgetting where we last had our keys, phone, wallet… It's easily done – and thanks to Tile – easily solved!
Tile is a small bluetooth device that you can attach to all the things you want to keep track of. Can't find your keys? With a Tile attached to your keychain, you'll be able to use the simple Tile app to see where you last had them, or make them ring until you track them down.
At just $35 Tile Style makes for the perfect gift. And, for the more active members of your tribe – check out the Tile Sport.
---
Knuckle Lights Advanced
When runners have a busy schedule and the only time they can go for a walk or a run is after dark, safety is a big issue. Many runners don't like to carry bulky flashlights or wear uncomfortable headgear to light their way. Knuckle Lights Advanced makes it easy to see and be seen during any dusk to dawn run. They are designed to be worn on the front of your hands, in a perfect position to light their path. And they are RECHARGEABLE!
Knuckle Lights Advanced come with their own USB charging dock so they will always be ready to go when they are. This must-have safety product includes 280 total lumens which provides a wide beam of light that is steady and even. Its charging dock is simple and easy to use. Soft silicone straps can be adjusted to fit any size hand, even over gloves. And they are waterproof, so they can be worn in any type of weather.
Also NEW! The original battery-powered Knuckle Lights are now available in new bright colors!
Both varieties of Knuckle Lights can be purchased as holiday gifts at: www.knucklelights.com.
---
Aquatune 5712 from Yatra
Not sure what to get the coworker you got in the office gift exchange? Or that person on your list who just doesn't like anything? Look no further than the rugged Aquatune 5712 from Yatra.
Music is the universal gift. Whether a fan of the classic Christmas tunes or a hardcore rocker, there is something for everyone. The Aquatune 5712 makes it easy to bring your favorite songs along with you no matter where life goes.
The most compact in the Aquatune line of bluetooth speakers, the 5712 is designed to pump out up to 10 hours of dynamic sound. Waterproof, shockproof, and built to float, the speaker can be used on land or sea. Whether bringing along on a trip to the park, blasting some tunes at the beach, or simply needing some accompaniment in the shower, the 5712 will become your new favorite companion.
The speaker can be found online at

www.shopyatra.com

, Amazon, and retailers nationwide.
---
Chargemander by GGTR
The least boring gift for gamers this holiday season is GGTR's Chargemander – the world's fastest charging battery case for mobile gamers!
The original Chargemander case for Pokémon GO is a phone charging case powerful enough to serve the needs of mobile gamers, but stylish enough that it would make everyone else chasing Pikachus jealous. GGTR just launched the rest of its Gamer Series line just in time for the holidays!
The best-selling portable battery chargers on the market worldwide charge your phone within 2-3 hours, but GGTR's proprietary fast-charge technology provides a 70% charge in just 15 minutes. After much success with The Chargemander, GGTR decided to create a line of smartphone battery charging cases just for gamers.
GGTR's Gamer Series line includes The Chargemander Battery Case as well as 3 power banks: CheekyCharger, DexCharge, and Outlet Evaders – all of which work with iPhone, Samsung, Pixel, and other Android devices. Each case provides nearly 3.5 iPhone battery charges or 2.5 Galaxy S6 charges, and they fit right in your pocket. And better yet, each Gamer Series battery product comes with a unique novelty sticker pack so you can customize it to your liking. With 300% extra battery and QuickCharge 3.0 technology, these cases are the perfect gift for gamers this holiday shopping season.
Available now on Amazon
---
The holidays are in full swing, and so is the spirit of giving. This year, the GoodKarms app wants to help consumers give both friends and strangers alike a gift that truly keeps on giving: good karma.
GoodKarms offers users the unique opportunity to spread positivity and good karma in four fulfilling ways: requesting help/services, offering help/services, sharing gratitude and asking for positive vibes when things get rough. The best part? It's entirely free to use. Just think of it as TaskRabbit for the soul —the only thing that needs to be full is your heart, not your pocketbook.
This philanthropic mobile app is a great idea to keep in mind–particularly for seniors! GoodKarms is especially useful around the holidays and works by allowing someone to reach out to the community of generous users and ask for assistance with whatever they may need! This could include help with carrying heavy boxes of Christmas decorations, putting up the tree, baking goodies, or even present shopping for grandchildren!
To download on your device, click here:
IOS: https://itunes.apple.com/us/app/goodkarms/id1197557400?mt=8
Android: https://play.google.com/store/apps/details?id=com.goodkarms.goodkarms&hl=en
---
Mohu, The Cord Cutting Company, is well-known for its lineup of high-quality, easy-to-install and cost-effective antennas. This holiday season, consider the Arc — Mohu's most versatile indoor, curved HDTV antenna!
The Arc, which is exclusively sold at Best Buy, comes in two colors (either black or white) and has a multidirectional range that captures clear broadcast signals within its 30-mile radius. It's also easy to set up! The plug-and-play operation provides a convenient enhanced TV setup giving consumers more time to tune into their favorite channels and less time spent on setup.
The Arc is compatible with HDTV units, letting consumers enjoy the full quality of Full HD and Ultra HD over-the-air programs.