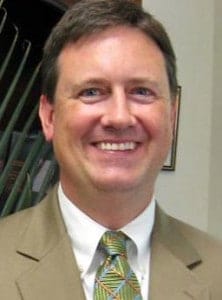 Memory loss comes in many forms. From mild cognitive impairment and dementia, to the severe effects of advancing Alzheimer's, the number of senior citizens affected by memory impairments is only going up. 1 in 5 Americans over the age of 70 are afflicted by some type of memory loss. Families often recognize the importance of advanced estate planning when thinking of retirement for aging Americans with a growing rate of memory impairment. However, seniors may avoid discussions about retirement planning because they are concerned about losing their independence – both financial and otherwise. By meeting with an estate planning attorney in advance, individuals can take the steps needed to help preserve the independence that most fear will be lost as they age.
The elderly are at risk of financial abuse. Those with clinical memory impairments are at a greater risk. According to the Federal Trade Commission, North Carolina reported 23,128 fraud complaints in 2008. Some scams exist entirely by preying on vulnerable seniors. Start a conversation as early as possible to keep your aging loved ones aware of potential threats. Retirement savings that took a lifetime to build could be lost unintentionally due to a memory slip or no longer having the ability to recognize financial abuse. States have laws that protect the elderly from this type of abuse, however if it goes unreported the abuse continues and more innocent people are scammed. With memory impairments, it's up to close friends and relatives to help identify these cases of elder financial abuse.
One of the best financial moves to make is to streamline assets. Managing multiple bank and investment accounts is difficult for elderly persons with cognitive impairments. Families may witness their aging relatives challenged by simply calculating change at the grocery store or remembering to pay their bills on time. Visit with a financial advisor to simplify investments and have an elder law attorney prepare a Power of Attorney (POA). Consolidating investments will make management easier and may allow financial independence for a longer period of time. It will also make it easier to identify if funds are lost due to a scam. Establishing a POA as early as possible will help ensure finances will be handled by a trusted individual should an aging loved one become incapacitated.
Aging persons should review both their financial and personal desires with an elder law attorney so that a clear plan is established if a move into an assisted living center or a nursing home becomes necessary. Important considerations include how to pay for such care, and what to do about both the primary residence and second homes. How will properties be divided, debts satisfied, and retirement distributed? All of these matters can be addressed in an estate plan.
Encourage your elderly friends and relatives to build a community that is aware of and can assist with future needs and responsibilities. This can be as simple as having a younger family member review bills every month to ensure payments, to more complex matters like meeting with an elder law attorney to complete advance directives that will entrust someone with authority in making healthcare decisions.
Gregory Herman-Giddens is an estate planning attorney and president of TrustCounsel, an estate planning and elder law firm serving North Carolina, Tennessee, Florida and New York. He is one of only a handful of attorneys in North Carolina who is both a Certified Financial Planner and a Board Certified Specialist in Estate Planning.
Senior Outlook Today is your go-to source for information, inspiration, and connection as you navigate the later years of life. Our team of experts and writers is dedicated to providing relevant and engaging content for seniors, covering topics such as health and wellness, finances, technology and travel.