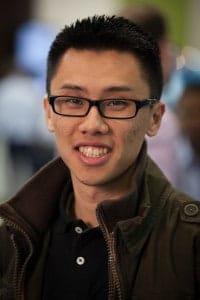 By Alan Wu, Bay Alarm Medical
Home emergency preparedness plans are typically executed within the context of natural disasters like earthquakes, or man-made ones, like house fires. According to the U.S. Fire Administration, there were an estimated 1.3 million house fires in the United States in 2012. Though it may seem like a large number, this is less than one percent of the U.S. population.
While the importance of these emergencies cannot be understated, other emergencies need to be discussed when creating plans. More common in-home emergencies, like falls in the home, are widely ignored in both discussion and planning. The CDC reported that one out of three seniors suffers a fall each year. With seniors accounting for 13 percent of the US population, the likelihood of a senior fall affecting your family is much greater than that of a fire. 
While making changes in order to prevent falls may sounds like a large undertaking, there are a few proactive and simple life changes that will reduce the risk and ensure piece of mind from seniors and their children.
Frequent Exercise: While this sounds obvious, exercising is the easiest and most effective way to reduce the risk of senior falls. The Veterans Affairs Group Exercise Program had seniors exercise for three 1 ½ hour sessions a week for 12 weeks and found that "participants were two-thirds less likely to fall compared with those who did not take part in the program."
Senior exercise does not need to be rigorous. It just needs to increase overall strength and balance. It could be as simple as lifting light weights or doing chair yoga. Even walking or stretching more can be a safe way to increase your physical activity, which will prove beneficial in the prevention of falls.
Home Safety Inspection: Falls can occur when least expected and caused by some of the most unassuming objects in everyday homes. Take a look around your home and see if there is anything that could cause someone to fall. While stairs may be the first thing that comes to mind when thinking about potential falls, dangers can be present all around the house.
Consider moving furniture to make clearer paths in a room that are easier to navigate, and installing easy to grip handrails on stairways and inclines. Also note things like loose rugs can slip from under your feet, lighter chairs can topple over when sitting down or getting up and bathroom floors can remain slick long after bathing. Rug grips, heavier chairs and bath mats with suctions all can minimize falling hazards. By taking assessment of these potential dangers in the home and making updates and adjustments, you can further decrease potential falls.
Technology to the Rescue: Another action that could prove invaluable in minimizing physical harm is installing a medical alert device or home monitoring solution for you or your loved one. While they don't prevent falls, they can reduce risk of serious or possibly irreversible injury.
If a fall occurs and the person is not able to get up, medical alert devices can summon emergency services instantly. Rapid medical response can mean the difference between an uncomfortable but temporary injury and a long-term injury or disability.
Home monitoring solutions track movement and activity patterns and will alert loved ones if anything out of the ordinary is happening. These devices not only provide safety for the owner, but peace of mind for caretakers and children who can't always be there all day.
Falls can completely upend the lives of seniors and their loved ones, but they can be fairly preventable if proper care and planning is observed. Increasing exercise, ensuring home safety and investing in a medical alert device, can help prevent senior falls and their complications before they ever have the chance to occur.
###
Alan Wu
Sales & Marketing Manager
Bay Alarm Medical
2600 Stanwell Dr Ste 103 | Concord | CA | 94520
Phone 925-677-1406 | Fax 925-677-1499
Please visit us on the web at www.bayalarmmedical.com
Senior Outlook Today is your go-to source for information, inspiration, and connection as you navigate the later years of life. Our team of experts and writers is dedicated to providing relevant and engaging content for seniors, covering topics such as health and wellness, finances, technology and travel.