Anova Precision Cooker by Anova Culinary
Anova Precision Cooker is considered the world's best-loved sous vide cooking device!
Anova Culinary now celebrating the holiday season with extra savings:
For more info visit: https://anovaculinary.com/anova-precision-cooker/
---
GeekMyTree
GeekMyTree has created perfect Christmas tree for people who have limited space or no longer want to hassle with a big tree. GeekMyTree recently launched Tree Effects—The Ultimate Light Show Christmas Tree—a tabletop light show tree with 50 full-color light patterns, changeable light caps, and a wireless remote for $49. The product is perfect for people who want to add a little Christmas cheer but have limited space or no longer want to hassle with a big tree.
Unlike traditional pre-lit trees, Tree Effects operates every LED independently to deliver spectacular full-color effects that mesmerize friends and family. Simply plug it in for an instant light show that is easily controlled with the provided wireless remote.
Tree Effects also features changeable light caps. You can replace the included mini-snowflakes with new shapes like stars, pumpkins, or pet paws, for different holidays or themed looks.
For additional product information, visit www.geekmytree.com.
---
CleverMade's CleverCrates
No ordinary crate, this organization tool is lightweight and durable. A collapsible crate built to provide total utility and flexibility in transportation and storage, it can be used at home or on the go! Combining packing, moderate transportation and storing into one reusable, versatile crate, you can declutter your closet, organize the kids' toys, bulk shop or keep in your car for storage. Save space with CleverCrate the sturdy, all-purpose utility crate! Available in Grated, Solid and Pro-Grade designs:
Great for garage organization and storage

Perfect for your trunk and everyday use

Collapsible crate, folds down to less than 3"

Once open, the crate locks into position making it ideal for stacking or on the go transport

Nest together open for secure stacking & closed for saving space
---
Treemote™
The season of giving will be here before we know it and Treemote™ is the perfect stocking stuffer or gift! Treemote is an affordable wireless remote control that makes it easy to turn holiday lights on and off without having to wrestle with power cords every time:
Easy-to-Use: Treemote makes the task of switching holiday lights on and off easy. It has two clearly marked buttons – On and Off.
Easy to Set-up: To get started, users simply plug the white receiver into any wall outlet, and then plug a string of lights into the receiver. That's it! Using the green tree-shaped remote, users can then control the lights from up to 80 feet away.
Perfect for Any Time of Year! Although geared for the holidays, Treemote can be used throughout the year all around the house to help control hard to reach lights and small appliances, such as table lamps, and more.
MSRP: Treemote is priced affordably at $19.99 and will be available for purchase online and at select retailers nationwide in October.
More details can also be accessed by visiting www.Treemote.com.
---
Gleeful Gift Giving with OXO
OXO is making the holidays merry with gift-giving solutions for everyone, whether they're whipping up a gourmet meal or just getting their feet wet in the kitchen. With gear for brewing the perfect cup, mixing an amazing drink, keeping a tidy home, or avoiding a Pinterest fail, OXO has thoughtful gift ideas designed to make everyday tasks better.
For the Experienced Epicurean

Salad Spinner 4.0
$24.99 – $29.99
A new spin on our original, award-winning design. Dry salad greens with a push
Thermocouple Thermometer
$99.99
Quick and accurate readings ensure perfection in everything you cook
GreenSaver Herb Keeper
$11.99 – $14.99
Creates the ideal environment to prolong the life of your herbs
Chef's Mandoline 2.0
$79.99
Professional-quality results and 17 thickness settings
Chef's Squeeze Bottles
$3.99 – $9.99
Plating perfection for sauces, oils, and dressings
Cut Resistant Glove
$14.99 / One Glove

Exceptional cut resistance in 3 sizes for the perfect fit
Multi-Unit Measurement Cup
$12.99 – $19.99
Measures liquid and dry ingredients in metric and imperial measurements
For the First Time Foodie
Microwave Bacon Crisper
$19.99
Safely cooks in the microwave for more bacon, less mess
Vegetable Chopper
$19.99
Quickly and safely chops with one easy motion
Twist & Pour Salad Dressing Mixer
$19.99
Mix, serve and store dressings in one leakproof container
For the Coffee Connoisseur
Pour-Over Coffee Maker with Water Tank
$15.99

Make precise, balanced pour-over coffee effortlessly
Conical Burr Grinder
with Integrated Scale
$199.99
Measures and grinds beans for a perfect cup from the grounds up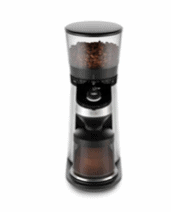 9-Cup Coffee Maker
$199.99
Perfect coffee, certified by the SCAA, brewed at the push of a button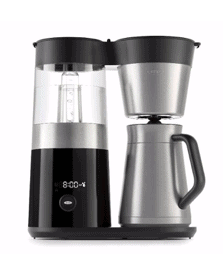 Glass Pour-Over Coffee Set
$49.99
Hand-blown borosilicate glass for an elegant pour-over experience
Impact French Press
$49.99
The sturdy double-walled carafe keeps coffee hot in style
5-Piece POP Container Set
$49.99
Airtight storage in a variety of stackable sizes to tackle any organizing task
For the Champion Cleaner
Kitchen Appliance Cleaning Set
$7.99
Four brushes that can handle any nook or cranny and snap together for storage
Electronics Cleaning Brush
$4.99
Gently removes hard-to-reach dust and debris from your electronics

Microfiber Spray Mop
$39.99
Dual functionality to clean any mess with a microfiber pad and a slide-out scrubber

Smart Seal Glass
Food Storage Containers
$6.99 – $59.99
Nestable, leakproof storage that go from freezer to oven and is dishwasher safe
For the Pinterest Perfecter
Glass Bakeware
$8.99 – $69.99
Made from borosilicate glass for transferring directly from freezer to oven
Cookie Press
$29.99
Create uniform cookies with a press. Lots of different shapes for every occasion.
Bakers Decorating Tool
$39.99
Easy-to-use, easy-to-fill tool designed to give bakers complete control
Silicone Baking Cups
$9.99 / Set of 12
Sturdy baking cups with tabs to make removing cakes a breeze
7-Piece Liquid Measuring Beakers Set
$9.99
Convenient measurement tools that stand sturdily and stack for compact storage
For the Budding Bartender
Vertical Lever Corkscrew
$39.99
Remove corks smoothly and quickly with two motions; removable foil cutter stores on board
3-Piece Ice Bucket Set
$29.99
Insulated ice bucket keeps ice and garnishes handy
Expanding Wine Stopper – 2 Pack
$9.99
Maintains freshness with a simple push and a low profile that fits the top shelf of any fridge
Citrus Juicer
$14.99
Juice citrus for cocktails with convenient US and metric 1/4oz measurements
Press & Pour Cocktail Shaker
$29.99
Fully integrated one-handed shaking and pouring with a built in strainer
---
Brush Hero
Brush Hero is the revolutionary detailing tool that harnesses the power of an ordinary garden hose to clean cars, motorcycles and bikes to perfection.
Sure, there are dozens of other cleaning gadgets on the market. But they simply don't get the job done right. Before Brush Hero, it was difficult to find a tool that had enough power to remove dirt and grime without the damaging delicate surfaces of cars, motorcycles and bikes.
Brush Hero uses water pressure alone to power its turbine and bust the grime in only seconds. It spins with an impressive amount of torque! An awesome gift for the car, motorcycle, or bike enthusiast in your life, it also comes with an array of custom cleaning accessories to tackle every job you can imagine. Men love using Brush Hero to get their BBQs, golf clubs, and even their lawn mowers looking as good as new again. No matter the cleaning project, this tool is the ultimate weapon for men ready to win the war on muck.
With the holiday season quickly approaching, millions of shoppers will soon be on the hunt to find the perfect gift for the man who has it all. Brush Hero is the gift that men will wonder how they ever lived without it.
---
There's a cool new and practical gift that's perfect for that one person who is always hard to shop for during the holidays!
HotLogic is a portable conduction oven that cooks frozen meals and holds food warm and ready-to-eat for up to 12 hours. With no buttons, dials or controls necessary, no need for a user manual, cleaner and more energy-efficient than a microwave or conventional oven, the HotLogic is a unique and fun gift that will most definitely be used. Coming in a variety of sizes, it's also a great gift for just one person or even choosing a bigger size for families.
---
Life Safety Products B.V.
With the holidays among us, it's the perfect time to stock up on all the best gear & gadgets. While there are numerous amounts of accessories for technology, don't forget to package a gift for the one place we spend an average 17,600 minutes a year in: your car.
Netherlands-based auto-accessories brand, Life Safety Products B.V., offers the perfect collection of holiday gifts for any car owner. Whether they are brand new drivers on the road or a parent who is chauffeuring around a carload of kids, the brand offers a great selection of stocking stuffers for holiday gift guides that are must-have, inexpensive, and best of all – make for a lifesaving gift for the auto-aficionado in your life.
Lifehammer Evolution ($19.95) is the industry-awarded, best-in-class car safety tool that can shatter a window in case of a roadside emergency, making it an essential safety must-have, that belongs in your loved ones' vehicles at all times!
Also available as the Lifehammer Classic in Hot Pink! ($19.99)
---
Char-Broil
Multi-Purpose Spatula ($5.99) – With a built-in bottle opener, serrated knife edge and meat tenderizer, grillers are prepared for anything.
Baked Potato Screws ($8.99) – Make the perfect steakhouse-style potatoes. These screws make fluffy and light potatoes without the need for aluminum foil and with a reduced cooking time.
---
HoMedics—MyChill
HoMedics, a world leader in personal wellness products, recently launched its all-new, environmentally friendly, personal space cooler—MyChill. Available in two models, MyChill and MyChill Plus, both cool the air naturally using no harmful chemicals or refrigerants, and are capable of cooling the air up to 12 degrees.
MyChill is compact and "green" making it ideal for a nightstand or a desktop surface to help seniors or anyone who experience hot flashes, night sweats and significant body temperature fluctuation.
---
Defunkify Active Wash and Active Spray
These are perfect, new, low-cost items that help active consumers wash the funk out of their athletic clothing and gear. Defunkify's products can be used with any sportswear, bras, yoga pants or other funky clothes and equipment.
Defunkify products are no-compromise, get the funk out so you can go from the gym to the coffee shop, green products that use advanced science. Active Wash is specially formulated to wash the source of the funky smell out of sportswear and technical apparel, including DWR-coated garments. The result: garments are restored so they look, feel and smell great. Active Spray is recommended for shoes, boots and other items that can't be washed, and use a blend of essential oils backed by our odor-fighting molecules to target the source of the odors and remove the funky smell.
Pricing:
Active Wash 28 load canister: $11.99 – available on Amazon.com

Active Wash 56 load canister: $19.99 – available on Amazon.com

Active Spray 4 oz bottle: $9.99 – available on Amazon.com
---
Bottoms up! Fancy toilet paper and flushable wipes ain't got nothing on the ultra-modern Superior Bidet system!
Forward-thinking Europeans had the right idea all along. Washing our "sensitive" areas with a pressurized stream of water is way more comfortable, soothing, and hygienic than skin-chafing TP! And let's not mention how eco-friendly a soothing water fountain is compared to the expensive and environmentally unfriendly paper that doesn't do that good a job in the first place!
The founders of Superior Bidet aren't satisfied with sub-par hygiene that harms the environment, which is why they designed their sleek, affordable, and adjustable bidet attachments to fit on any toilet. That means that the bidet's tushy-pampering benefits can now be enjoyed by everyone!
---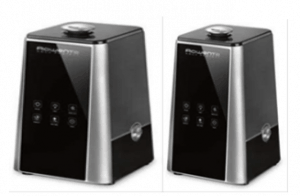 ROWENTA Silent Comfort Heaters ($49.99; $99.95)
Silent Comfort Heaters have been specially designed with the optimal combination of powerful heat and silent operation to make you feel warm and cozy at home. The heaters powerful airflow and fast heat-up (up to 1500W of power in a compact design) are ideal for whole room use, warming up to 215 square feet.
Product Features:
Innovative Silent position to feel warm and cozy without being disturbed
Up to $210 saved per winter thanks to the ECO mode which maintains a 70o F temperature in your room while saving energy (only on SO9276 model)
Advanced safety features: auto-off, safety alert, 4-way auto-off, stand-by light, cool touch housing and handle
Precise temperature setting
All year long use thanks to the cool fan position available to cool or ventilate the room
Ergonomic handle for easy carrying
Washable dust filter for long-lasting efficiency
Electronic Delayed Start/ Timer up to 24h (only on SO9276 model)
Ceramic heating elements for increased durability
---
ROWENTA Aqua Perfect Humidifiers ($97.99; $139.95)
The new and improved humidifiers allow for maximum comfort by automatically adjusted according to the room temperature to achieve perfect humidity levels. Equipped with a user-friendly touch panel with digital humidity and temperature levels displayed, the humidifiers also offer foldable handles and a water tank lock system to ensure easy and convenient carrying.
Product Features:
Anti-bacterial solution fights the growth of germs in the water tank thanks to the warm mist function
Powerful steam output: up to 2.4 gallons per day
Large 1.55 gallon water tank capacity
Long running time: 30h running time
Manual settings from 45%RH to 90%RH and continuous mode available
Compact and sleek remote control for more convenience (only HU5232 model)
Black and metallic-silver finishes for sleek and modern appeal
---
Nest Bedding Luxury Bamboo Sheet Set ($79.00) Using bamboo made into a lightweight rayon fabric, we made a lightweight, soft and cool set of luxury sheets. Bamboo sheets are lighter and softer than traditional cotton and possess superior moisture-wicking properties that help you sleep deeper with superior temperature control.
---
The Easy Breather Natural Pillow ($99.00) Made with USA made materials, the Easy Breather Natural Support Pillow is a soft, cotton fabric and is filled with a proprietary blend of materials that provide a supportive yet supple support that mimics a down and feather pillow while cradling your neck and providing proper support and opening up breathing passages. Soft on the neck and face yet supportive. Available in Standard, Queen, and King sizes. No Animal Products in this pillow. No fire retardant materials or chemicals used on this pillow.
---
Preval Sprayer ($9.99) The Preval Sprayer is an aerosol-based spray system that allows the user to mix up any paint, chemical or solution and turn it into sprayable material through Preval's patented Venturri Vacuum Process. This process draws the medium from the attached reservoir and delivers a professional-grade finish on virtually any surface without mixing the propellant and medium together.
---
Micro Cotton Hotel Collection Ultimate Bath Towel Collection ($14 – $57)
Experience a new level of luxury and comfort with the Hotel Collection Ultimate Micro Cotton® bath towel collection. Ultra-soft and extra-absorbent, these towels make a blissful addition to your bath. In favorite neutrals, gentle pastels and rich jewel tones, the standout selection of shades can accommodate every décor. Available exclusively at Macy's.