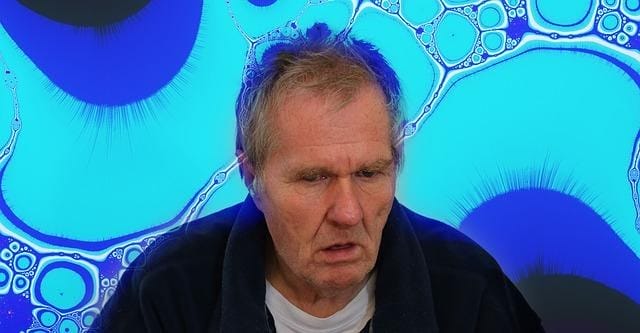 URL: https://pixabay.com/photos/dementia-alzheimer-s-dependent-3051834/
Memory care facilities offer specialized care and housing for seniors with Alzheimer's and other types of dementia. Memory care enables the affected persons to keep their skills as long as possible and offer practical activities to boost their quality of life and stimulate their cognitive function.
In addition, memory care for seniors offers a safe environment to avoid wandering, personalized dementia care, supportive therapies, outstanding layouts to lower confusion, and coordinated care. As dementia advances, home care may become overwhelming. Discussed below are signs it's time for memory care.
Overall health decline
Physical changes are the most noticeable for those with dementia and Alzheimer's. They may lose track of time and days, which may affect their circadian rhythm and cause insomnia, sundowner's syndrome, and other sleep complications, impacting their health and overall well-being. The physical signs to look out for are rapid weight loss, overeating or not eating at all, over-or under medication, ignoring personal hygiene, sunken posture, unexplainable injuries, bruises, and injuries, missed appointments, and unpaid bills.
Their inability to remember where they're going or how to get back home increases their risk of getting lost or injured. Instead of constantly worrying about your loved one, consider choosing a retirement community that resonates with your loved one's needs for personalized care.
Diagnosis of Alzheimer's and other dementia-related conditions
If you notice that your loved one routinely forgets familiar places, important dates, or paying bills, visit a physician as those are the initial signs of dementia. If the diagnosis is affirmative, talk to them about memory care. While home care may be ideal initially, it becomes challenging as the disease progresses, increasing safety risks. If the senior can no longer live independently, the memory becomes the next best alternative.
Behavioral changes
Behavioral abnormalities and psychological issues are prominent and common signs of dementia. These symptoms may include depression, aggression, anxiety, agitation, and sleep disturbances. People with dementia behave in unusual ways that family and friends find hard to handle. They become overly angry and frustrated because they don't know what's happening to them. Consider memory care when their behavior becomes difficult for you and in-house caregivers to handle.
Safety concerns
Disorientation or confusion-based wandering comes with a series of safety issues. Dementia patients who still drive are at a higher risk of car accidents. When walking, they may find themselves in places they don't recognize, and panicking may lead to dangerous behavior when crossing the road. The risk of falling is also high as they may lose the familiarity of where the staircase ends or forget where they leave items such as laundry baskets, creating tripping hazards. Safety concerns hinder independent living, calling for memory care.
The caregiver becomes stressed and overwhelmed
Caring for someone with Alzheimer's or dementia can be challenging, regardless of whether you're a home caregiver or a trained family member. Their uncontrollable behavior can become stressful for you, endangering your well-being and overall health. If you or your caregiver feels that their mental state is affected, you should consider memory.
Endnote
Your loved one's health and safety should be of primary concern. If you feel that living independently or in-home care is insufficient, consider memory care.