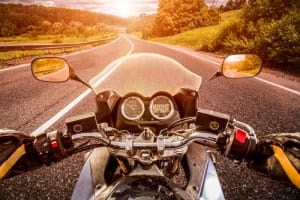 The baby boomer about to retire has seen it all: The Vietnam War, Woodstock and the end of the selective service draft. The Summer of Lovers turned business executives have spent the majority of their lives focused on work and raising families, but as boomers approach the golden age of 65, it is time to for them to enjoy some well-deserved free time.
So, baby boomers, what will you do with that time? The more than 77 million Americans born between 1946 and 1964 are not the retirees of the past. Baby boomers are more active and deeply influenced by the trends of their youths, so a mundane activity like stamp collecting is not going to satisfy. Here is a shortlist of fun hobbies to venture into as you reclaim your "me time" in retirement.
Wet and wild water sports
Swimming, boating, water-skiing and even para-sailing are popular hobbies for the retirees of today. As may baby boomers were both physically active and activists, they'll not be content to sit around the house now that they are free from the office.
The equipment required for participation in water sports depends on the activity of choice and your level of commitment. Some activities, like swimming, will only require a bathing suit, while others like water skiing, will involve the purchase or rental of water ski equipment. It may be worth the investment, considering the ample health benefits of water sports, including the reduced risk of chronic illness and joint pain, as well as decreases in anxiety and depression.
Easy riding on a motorcycle
If you are a retiree that enjoys travel and adventure, then motorbiking is the hobby for you. The open road, the hum of the engine block, a road leading wherever you want to go. The appeal is hard to deny. Motor bikes and cycles are also environmentally sound, so you'll leave a smaller carbon footprint on Mother Nature than you would with a standard automobile.
This activity requires motorcycle gear and accessories, like helmets, jackets, riding boots and gloves. This kind of gear offers you protection on the road, but also gives you a chance to express your personal style. Bikers tend to be individualistic, much like baby boomers and the way riders dress and modify their bikes is an outward expression of their personalities. Plus, motorcycles are agelessly cool!
Get out and garden
Not every hobby you explore has to be exciting and potentially dangerous. These activities, especially in retirement, should help you relax and reduce stress. If the hobby you choose causes anxiety or stress then it is not the right hobby for you.
Gardening is a great way to stay home, relax and stay busy. The equipment required will depend on what you choose to grow, whether it be a practical herb garden or gorgeous flower garden, you need the appropriate soil, seed and fertilizer that best suits your project and the climate in which you live. Gardening also has fantastic health benefits. Physically, the repetitive motion exercises both arms and legs. And mentally, gardening creates a feeling of tranquility and increases mental clarity and feelings of reward.
Learn to play an instrument
Baby boomers were some of the most dedicated music lovers of all time and still grow nostalgic about their days of vinyl records, concert-going, and live music – perhaps you still attend live events like Besame Mucho festival every year to experience the thrill and escapism that only live music can offer. Now that you're not working and have time to spare, you can channel that love of music into creating some of your own. The act of learning a musical instrument increases your memory capacity, relieves stress, and increases your coordination. The equipment needed to learn an instrument would simply be the instrument, well, maybe enlist in help from a tutor, too.
Retirement from work is not a retirement from being active. With some hobbies, it is never too late to learn. Spend your golden years discovering a new passion.
Senior Outlook Today is your go-to source for information, inspiration, and connection as you navigate the later years of life. Our team of experts and writers is dedicated to providing relevant and engaging content for seniors, covering topics such as health and wellness, finances, technology and travel.