By Christopher Cussat
The entire staff of Senior Outlook Today would like to wish you and your families a Happy Thanksgiving!
Because the holidays are just about here, to help prepare you to find the perfect gift for those on your list, we've assembled our 6th annual Holiday Gift Guide. We would like to extend a special thank you to those of you who sent in your holiday gift ideas and suggestions for this season!
If you're looking for a gift idea, our annual holiday gift guide features a wide variety of gift ideas below.
---
LifeStation
The well-being of aging loved ones is top of mind as families regroup following the first in-person Thanksgiving gatherings in what may be years. Many might be coming to the realization that their aging loved one(s) is in need of extra support following pandemic-related isolation. New research from leading senior health-tech provider LifeStation found that 8 in 10 family caregivers feel stressed in their role, and many may be considering the need to step into this role after holiday gatherings.
Depending on the user, their lifestyle, and health situation, different medical alert devices are available to support their goal of autonomy and the family's need to monitor the aging family member's health and safety. The basic function of the LifeStation line of products is the same: press the device's help button, get connected to LifeStation's care service, assess the situation, and have help sent as needed.
Just in time for the holiday season, LifeStation is releasing the Sidekick Smart – a custom-designed smartwatch for those who need the key benefits of a wearable medical alert system, but who are also looking for a device that is discreet, sleek, stylish and fits with their active lifestyle.
LifeStation Products Available:
---
Your Present: A Half-Hour of Peace, 2nd Edition Revised and Expanded: 3 Soothing Guided Meditations for Deep Stress Relief, Effortless Sleep & Renewed Energy
Award-Winning Stress Relief — in Stressful Times
Maxed-Out Moms, Dads & Caregivers — Stressed-Out Students & Teachers
Family – Friends – Colleagues…and You!
If these months of uncertainty and disrupted routine could be described in one word, it might be "Stressful…"
I'm delighted to introduce stress relief expert Susie Mantell's new, award-winning, mind-body guided imagery meditations on audio for exquisite relaxation — and deep, effortless sleep! Under the strain of 'Covid Fatigue,' men and women of all ages face new challenges, worrying through sleepless nights, waking exhausted and unsettled. This award-winning stress relief gift will bring your pandemic-weary audience the exquisite relaxation of a spa getaway right at home— again and again —for just $19.95!
Give the 2021 Award-Winning Gift of Peace on Earth — from the Inside, Out!
Your Present: A Half-Hour of Peace, 2nd Edition Revised and Expanded — 3 Soothing Guided Meditations for Deep Stress Relief, Effortless Sleep & Renewed Energy
Available on Amazon & Audible on MP3 Digital Download or CD ($19.95 U.S.)
What's New…?
"10-Minute Brain Vacation" (Meditation) — Pressed for Time? An oasis from a busy day, Relax, Replenish Re-Energize — In 10 Minutes Flat!
"Sleep Easy Now" (Meditation) — With a voice described as "liquid," Mantell's exquisite narration carries listeners into deep, effortless sleep.
"Your Present: A Half-Hour of Peace" (Meditation, Revised) — Susie Mantell's award-winning guided imagery soothes away worry, stress, exhaustion. Slow down, and let go…
"30+ Quicktips & Simple Soothers" — Gently empowering stress relief techniques and strategies to help reduce day-to-day stress.
Product Description:
If these months of uncertainty and disrupted routine could be described in one word, it might be "Stressful…" With a voice described as "liquid," award-winning stress relief expert Susie Mantell narrates three exquisitely soothing guided meditations, carrying listeners into deep relaxation and effortless sleep, soothing away layer-after-layer of worry, anxiety, sleeplessness and depression. Take the worry out of sleepless night and give the gift of the exquisite relaxation of a spa getaway right at home— again and again —for just $19.95! Also included are Mantell's "10-Minute Brain Vacation" and "Quicktips & Simple Soothers to Reduce Day-to-Day Stress." Relax. Replenish. Renew. Beautifully packaged for gift-giving, just add a bow. Perfect Last-Minute Gift too!
Order on Amazon & Audible on MP3 Digital Download or CD ($19.95 U.S.) Also available on iTunes, GooglePlay and wherever Audiobooks are Sold.
---
Anker
Feast your eyes on Anker's latest launches – we guarantee they'll be the key to someone's heart this holiday season.

Want to show some sibling love this year? With our choice of product sections, we believe you could easily find the right gift to give.

Our latest offerings come in a variety of colors to suit different personalities. The new MagGo Magnetic battery is available in stylish lilac purple or a cool interstellar gray!

Or try these colorful noise-cancelling earbuds: The Liberty 3 Pro come in colors such as dusk purple, midnight black, and frost white.


---
STEEPED COFFEE
SAY "YES" TO GREAT COFFEE AND "NO" TO WASTE WITH THESE ECO-FRIENDLY HOLIDAY GIFT & STOCKING STUFFERS FROM STEEPED COFFEE
Eco-Friendly Single-Serve Gourmet Coffee Bags
Completely Compostable
Mild, Medium, Dark roast and Decaf
Delivered by Amazon (Free on Prime)
Monthly Gift Subscriptions Available
Voted Best 'Instant" Coffee by Good Housekeeping
Contactless Coffee Delivery
Chances are you have some serious coffee drinkers on your holiday gift list. Wouldn't it be nice to make them happy (SO happy!) and introduce them to the newest trend in specialty coffee at the same time?
For thoughtful gift ideas that check all the boxes, look no further than Steeped Coffee (www.SteepedCoffee.com). The innovative startup is committed to premium coffee, convenience, and environmental stewardship in equal measure. So when you introduce the coffee lovers in your life to Steeped, it's a win-win for them and the planet.
What sets Steeped Coffee apart is its proprietary brewing method that does not require machines or brewing equipment, made much like tea. The coffee comes in single-serve bags that are nitro-sealed to ensure absolute freshness. It's a uniquely "unplugged" coffee experience, from the award-winning packaging made using compostable and renewable materials to the non-GMO filters. All it takes to brew a perfect cup is hot water and a few minutes, and at the end of the day, there are no wasteful plastic pods accumulating in waterways or landfills.
Best of all, each Steeped Pack contains hand-roasted, ethically-sourced, Direct Trade coffee that's precision ground to showcase the distinctive flavor profile of every crafted blend. Whether you're looking for light, medium, dark, French roast, or even decaf, there's something for you.
So instead of racking your brain for the perfect gift, visit the Steeped website and make someone's day while also being eco-conscious! With plenty of one-of-a-kind items, it's the simplest way to give friends, family, and coworkers the gift of Coffee Without Compromise this holiday season.
Start with a vessel they'll love and fill it with packs of Steeped Coffee. Selections include the ceramic Steeped Diner Mug (perfect for homebodies) or the Steeped Miir Insulated Camp Mug (for the adventurous type).
A great way for newcomers to discover the roast that suits them best, the Steeped Lineup includes five alluring blends ranging from Light, Medium, Dark, and French Roasts to the Swiss Water Processed Decaf.
The Steeped Coffee Subscription
What could be more convenient? They can choose their favorite roast and have it delivered straight to their doorstep as often as they like with the ultimate flexibility to switch roasts or pause their subscription at any time.
This indulgent gift has everything they need to make the perfect cup: a "smart" electric kettle or elegant stove-top kettle, a Steeped Coffee Subscription, and two high-end mugs.
For the intrepid explorer on your list, this kit includes everything needed to easily brew the perfect cup in even the most remote and extreme locations: a rugged and compact Jetboil Zip Cooking System, Steeped Coffee, and two Steeped Camping mugs.
With the Steeped gift card, the world of barista-endorsed, coffee snob-approved java is at their command. This is a great way to gift a Steeped Subscription.
The Get-Together
Why not host a holiday coffee party? Fill their stockings with invitations to a cozy respite from the December frenzy. Welcome them with some home-baked treats and let them explore farm-to-cup coffee that's Barista-endorsed and coffee snob-approved. You can also whip up some warm, comforting coffee drinks like the Hot White Russian cocktail for adult guests (recipe below).
Build Your Own
Check out "The Perfect Iced Coffee With Steeped" on the Steeped Blog for inspiration. Start with a tall, decorative glass or cocktail shaker and add accouterments like a liqueur or flavored syrup, a fancy stirrer, reusable straws, and of course, some Steeped Coffee. Don't forget to include recipes that you've copied from the blog (iced latte, iced mocha, Thai iced coffee, etc.) onto decorative recipe cards.
Steeped Coffee is available on Amazon with Prime Free Delivery, and through premium environmentally conscious supermarkets, luxury hotels, and offices with craft coffee services. Through licensed partnerships, Steeped, Inc. works with over 250 specialty coffee roasters to share its technology and brewing method around the globe. For more information, visit steepedcoffee.com.
Visit steepedcoffee.com/yougivewegive to learn more and show your support for those on the front lines of the COVID-19 Pandemic.
Visit the Steeped website and make someone's day while also being eco-conscious! With plenty of one-of-a-kind items, it's the simplest way to give friends, family, and coworkers the gift of Coffee Without Compromise this holiday season.
---
Go Hang It
Image how great it will feel to hang photos and other artwork straight on the wall on the first attempt. To combat the ongoing problem and frustration of hanging pictures perfectly, Go Hang It is the perfect solution. With no tape measurers or rulers necessary, Go Hang It is an all-in-one tool that works with sawtooth and wire hanging hardware, features a unique nail-marking system and also includes a built-in, removable level to help hang pictures straight. Go Hang It includes premium picture-hanging hardware including the V-Tooth Hanger; a reengineered, fool-proof sawtooth hanger.
Go Hang It! Pro – The Original All-in-One Picture Hanging & Leveling Kit | Zero Measuring Required | Easily Hang Sawtooth/Wire Hangers | Includes Hardware Case +85 Pcs Picture Hanging Essentials – – Amazon.com
Go Hang It: www.InspiredPDG.com/pages/GoHangIt
---
Baketivity
Baketivity, the innovative kids baking subscription box brand, is on a mission to spread kindness this fall through their latest collaboration with Highlights. The two brands have partnered up to create the 'My Kindness Kit', launching this past October. The kit features a recipe for tasty heart-shaped cookies and other Highlights magazine staples, including educational puzzles, fun word games, engaging stories, crafts, and more—all dedicated to and centered around kindness.
The Baketivity mission has always been one of diversity, inclusion, and the belief that we can all learn from—and bake with—one another. That's why Baketivity and Highlights designed the kit to encourage conversations about kindness and friendship through baking and other meaningful family-friendly activities.
Get your kit shipped right to your door this holiday season at baketivity.com.
---
Media Lab Books (featuring John Wayne)
With the holiday season quickly approaching, Media Lab Books would like to share with you, new and favorite, John Wayne titles that would be perfect gifts for your reading friends and family! These books provide an in-depth look at who John Wayne was, his values, and his sense of humor.
---
DANI Naturals
DANI Naturals are beautifully crafted, all-natural, and designed to elevate self-care!
Consider these DANI products for your holiday gifting list this year:
Their products are perfect for family members, teachers, co-workers, friends and more! Most products are great for Gifts Under $20-$30.
DANI Naturals products are scent-sational. Every product is available in DANI's six premium essential oil blends – each crafted with mood in mind to transport, transform and truly delight.
DANI offers bath, body, hair and air care products that are:
Made in the USA – Bend, Oregon, with locally sourced ingredients
All-natural and organic – free from sulfate, parabens, phthalates, GMOs
Earth-friendly – recyclable containers, 100% biodegradable packing materials
Leaping Bunny-certified – never test on animals, cruelty free practices
---
A Chef's Book of Favorite Culinary Quotations
"People who love to eat are always the best people." —Julia Child

A Chef's Book of Favorite Culinary Quotations features over 200 fun and inspirational quotes for anyone who loves to cook, eat, and entertain, or simply loves to dream about all of the above.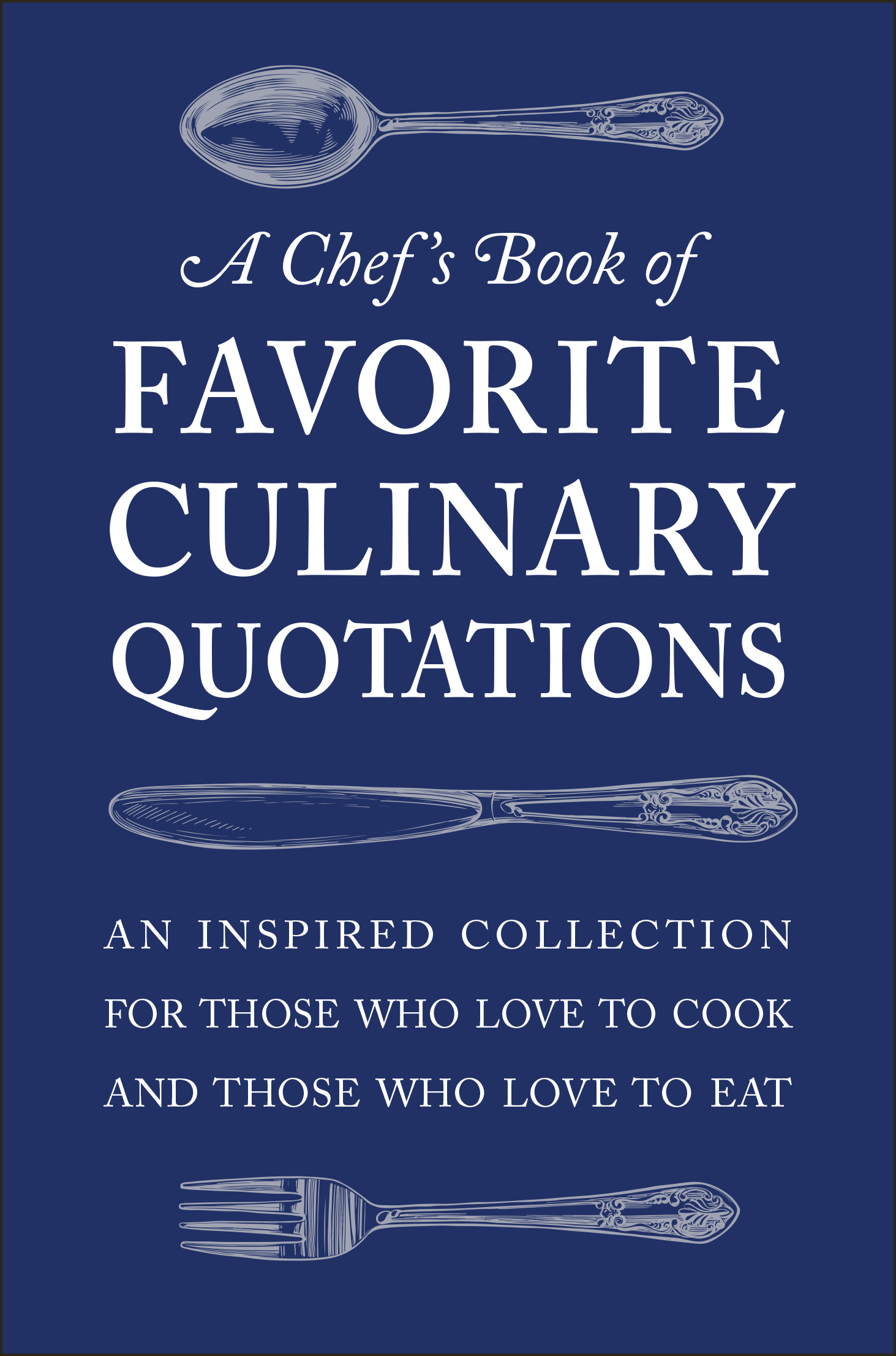 Food is a major part of our lives. We all have to eat and most of us have to cook. But even though Julia Child and Irma Rombauer and other visionaries inspired us to think of cooking as a joy, most of us still need to be reminded that cooking and eating can be fun and inspirational as well as essential!

A Chef's Book of Favorite Culinary Quotations highlights words of wisdom from a wide variety of people, including those in the food world and beyond. This scrumptious collection is a perfect gift for the food lover in all of us.

A Chef's Book of Favorite Culinary Quotations
Compiled by Susi Gott Séguret
978-1-57826-854-2, $12.50 hardcover
978-1-57826-855-9, $7.99 eBook

Published by Hatherleigh Press.
Distributed through Penguin Random House.
Available wherever books are sold.
www.hatherleighpress.com
---
Timber Press
This year has seen some amazing new book releases! Here are just a few of Timber Press's most recent titles that will make wonderful gifts for the holidays:
Unearthing The Secret Garden: The Plants and Places That Inspired Frances Hodgson Burnett By Marta McDowell, $25.95, Hardcover
Over the years New York Times bestselling author Marta McDowell has revealed the way that plants have stirred some of our most cherished authors, including Beatrix Potter, Emily Dickinson, and Laura Ingalls Wilder. Now, in her latest, she shares a moving account of how the natural world deeply inspired Frances Hodgson Burnett, the author of the beloved children's classic The Secret Garden.
In Unearthing the Secret Garden, McDowell delves into Burnett's many victories and hardships in life, and shares details of the three gardens Burnett created in Kent, Long Island, and Bermuda. The book includes a guide to the plants featured in The Secret Garden that will delight readers. And in a unique addition, McDowell transcribes the complete text of three of Burnett's garden-themed stories. Complementing her fascinating account with charming period photographs and illustrations, McDowell paints an unforgettable portrait of a great artist and reminds us why The Secret Garden continues to touch readers after more than a century.
This deeply moving and gift-worthy book is a must-read for fans of The Secret Garden and anyone who loves the story behind the story.
The Stickler's Guide to Science in the Age of Misinformation: The Real Science Behind Hacky Headlines, Crappy Clickbait, and Suspect Sources By R. Philip Bouchard, $19.95, Paperback
Superfoods, right brain versus left brain, lungs of the planet—these and other commonly shared pop science phrases are certainly catchy and all-to-quick to trend online. But they are also often wrong (or at least not quite right). These shorthand analogies, memes, and buzzwords distort the actual science and leave out key details, leading readers to develop a misunderstanding of the world around them.

In The Stickler's Guide to Science in the Age of Misinformation, R. Philip Bouchard takes a closer look at 13 pervasive scientific untruths—tackling a range of topics from gravity and radiation to global warming and pandemics—and humorously and accessibly shares the real science behind them. You'll learn why trees do not "store" carbon dioxide, why DNA is not really the "blueprint of life", and why a day is not actually 24 hours.
The perfect remedy for our culture of fake news, bad science, and propaganda, The Stickler's Guide to Science in the Age of Misinformation is a humorous, accessible, and scientifically-accurate expose of pervasive scientific untruths.
The Atlas of a Changing Climate: Our Evolving Planet Visualized with More Than 100 Maps, Charts, and Infographics by Brian Buma, $35.00, Hardcover.
Climate change, shrinking wildlife habitats, rising sea levels, and vanishing species. These are big, important ideas that deserve a proper exploration. In The Atlas of a Changing Climate, National Geographic Explorer Brian Buma takes readers on a journey to understand these complex topics .
Seamlessly pairing the science behind climate change with stunningly designed maps, infographics, and charts, Buma unpacks the overwhelming data behind climate change and presents it to readers in as an accessible and compelling narrative. With chapters devoted atmosphere, water, land, wildlife, and urban ecology, The Atlas of a Changing Climate tells a larger story behind environmental change—from historical developments to the possible future.
Timely and brilliantly illustrated, The Atlas of a Changing Climate is a captivating gift to inspire those interested in the science of climate change and environmental stewardship.
To Speak for the Trees: My Life's Journey from Ancient Celtic Wisdom to a Healing Vision of the Forest by Diana Beresford-Kroeger, $22.95, Paperback.
Growing up as an orphan in rural Ireland, world-recognized botanist and medical biochemist Diana Beresford-Kroeger was taught the ways of the Celtic triad of mind, body, and soul. This included the philosophy of healing, the laws of the trees, Brehon wisdom and the Ogham alphabet, all rooted in a vision of nature that saw trees and forests as fundamental to human survival and spirituality. Dubbed the final keeper of this dying ancient wisdom, she made it her life's mission to revitalize humanity's primordial connection to our forests.
In her riveting new memoir, Beresford-Kroeger traces the roots of her philosophy to her childhood and recounts the illustrious scientific career that grew from it. To Speak for the Trees uniquely blends the story of her incredible life and her outstanding achievements as a scientist with the tenets of Celtic wisdom, exploring the ways in which forests can not only heal us, but also our planet. Part memoir, part clarion call for change, it will inspire readers to get back to their beloved roots.
Two additional books of note are Our National Forests by Greg Peters, which celebrates the people, triumphs, challenges, controversies, and vital programs places behind America's national forests; and New York Times best-selling author Doug Tallamy's newest book, The Nature of Oaks, which continues his inspiring environmental conservation efforts.
---
Cannabox
Cannabox.com is an exclusive marijuana monthly membership box that includes a themed gift box full of awesome products!
The Cannabox includes 6-9 hand-picked, of the latest and greatest accessories and novelties (items like; rolling papers, bongs, t-shirts, books, and accessories.)
---