By Christopher Cussat
Senior Outlook Today would like to wish you a very Happy Valentine's Day! Because Valentine's Day is just about here, to help prepare you to find the perfect gift for that special someone, we've assembled our annual Valentine's Day Gift Guide. We would also like to extend a special thank you to those who sent in gift ideas and suggestions.
If you're looking for the perfect gift, we present our unique gift ideas below:
---
Stuffed Puffs™ Chocolate Stuffed Marshmallows
Stuffed Puffs™ has changed the S'more game forever, creating an innovative marshmallow filled with real chocolate. Picture this: rich chocolate melting beside a warm toasted marshmallow, sandwiched between crispy graham crackers. Sounds delicious — except most of the time, the chocolate doesn't melt and can lead to an unsatisfactory treat. That's where Stuffed Puffs comes in: Stuffed Puffs has real chocolate inside so it perfectly melts while the marshmallow is roasting, giving you the perfect S'more every time. Amazingly tasty, fail proof, and eminently shareable, Stuffed Puffs is the textbook definition of making a good thing better!
Stuffed Puffs doesn't just make epic s'mores; these delicious chocolate-filled marshmallows are amazingly versatile and can be eaten straight out of the bag or in a tasty sweet treat. You can count on Stuffed Puffs being a staple for all your holiday recipe traditions. So, stuff it up this holiday season, be a rebel, and change the game at all your holiday festivities by making a variety of delicious Stuffed Puffs recipes or get inspired and create your own. From Stuffed Puffs Peanut Butter Cookies to S'mores Brownies to S'more Nachos, you decide how you want to stand out and make a dish that will have everyone salivating.
Stuffed Puffs are available at WalMart® stores across the country and online at www.stuffedpuffs.com. At a suggested retail price of $3.98, Stuffed Puffs move off the shelves as fast as they are gobbled up at barbecues, campfires, parties, holiday events and everywhere else family and friends get together to enjoy one another's company and eat yummy food.
For more information and recipes visit: www.stuffedpuffs.com
---
Lockly Secure Pro
Seniors often purchase snowbird homes that they travel to only over the winter months to escape the cold weather and rent them out using Airbnb or another rental website when they are not in use. Trying to keep up and arrange maintenance work on the property or letting guests in can be a headache. Lockly Secure Pro lock is the hi-tech, easy to use solution to second homeowner's stress that also provides extra security and convenience to the home. Along with being able to open with a fingerprint or through Bluetooth with the corresponding app, the hi-tech lock allows homeowners to send guests or maintenance workers unique access codes with set parameters to gain entrance into the home without them needing to be there to pass along a key. Lockly Secure Pro is available in both deadbolt or latch style and will universally fit any door.
Learn more about Lockly Secure Pro and how it can help seniors take the hassle out of keeping up with second homes!
---
Safe Catch
Safe Catch creates purest seafood products available with proprietary testing technology that guarantees the lowest mercury levels. Seafood is a valuable source of vitamins, minerals, essential fatty acids and lean protein, but climate change and pollution have resulted in rising mercury levels in seafood. Safe Catch developed proprietary testing technology to enable the company to test every single tuna fish used in its products for mercury, guaranteeing its products have the lowest mercury limit as no other company tests to this degree. Safe Catch applied the same testing methodology when it introduced salmon, and the company has grown even further with the addition of mercury-tested sardines to its product mix. Safe Catch Elite tuna products average 22 times below the FDA mercury action limit.
Safe Catch carries several varieties of tuna, including multiple species and seasoned tuna options. All Safe Catch tuna are sustainably caught using Pole-and-Line or FAD-free fishing methods. Safe Catch hand cuts sashimi-grade tuna steaks, seals them in the can and cooks them in the tuna's natural juices. This retains much more nutrients and flavor than conventional twice-cooked tuna that is packed in water, oil or broth.
Safe Catch has three tuna product lines – Safe Catch Elite, Safe Catch Ahi and Safe Catch Albacore. Safe Catch Elite and Safe Catch Ahi are the only brands of tuna that meet Consumer Reports' "Low Mercury" criteria set for vulnerable populations like pregnant women and children. Safe Catch Elite and Ahi are both the official tuna of the American Pregnancy Association.
Safe Catch Elite is available in cans (5 ounces, $3.49) or pouches (3 ounces, $2.99). There is also a Seasoned Elite line that comes with one of six natural, premium spice blends to offer one-of-a-kind creations to satisfy any palate: Cajun, Chili Lime, Citrus Pepper, Garlic Herb, Habanero Mint and Tandoori. The Seasoned Elite is available in cans (5 ounces, $3.99) and pouches (2.6 ounces, $2.99).
Safe Catch Ahi is available unseasoned (5 ounces, $3.99), packed in olive oil (5 ounces, $4.29) or packed in avocado oil (5 ounces, $4.29). Safe Catch Albacore is available salted or unsalted in cans (5 ounces, $4.49).
In addition to tuna, Safe Catch also has 100% mercury tested, sustainably caught wild pink salmon in cans (5 ounces, $3.99) and pouches (3 ounces, $2.99)—with or without salt added. It is also available in three spice blends (2.6 ounces, $2.99) including Citrus Dill, Italian Herb and Rosemary Dijon. Rounding out the Safe Catch product line are skinless, boneless sardines (4.4 ounces, $3.99) packed in water or extra virgin olive oil—every catch is mercury tested.
Safe Catch products are available in over 12,000 stores nationwide, including: Kroger, Publix, Vons, Shoprite, Wegman's, Sprouts Farmer's Markets, Ahold/Delhaize, Harris Teeter, Safeway Giant Eagle, HEB, Jewel Osco and Roundy's. Safe Catch is also sold online at safecatch.com, Amazon, and Thrive Market.
---
Brooklyn Bedding is now allowing road warriors to get the same quality sleep they enjoy at home! All the below are available on Brooklyn Bedding's recently launched RVMattress.com.
· Brooklyn Signature Hybrid: The brand's most popular mattress since 2010, the Brooklyn Signature Hybrid is one of the highest value sleep solutions on the market—offering premium comfort with two patented foam layers, added cooling and individually encased coil support at an ultra-affordable price.
o Pricing: Starts at $599 for a Twin
o Firmness Levels: Soft, Medium, Firm
o Buy at RVMattress.com
· Brooklyn Aurora Hybrid: The brand's number one selling mattress features advanced cooling on contact, coupled with three patented comfort layers and individually encased coils for a luxury sleep experience.
o Pricing: Starts at $999 for a Twin
o Firmness Levels: Soft, Medium, Firm
o Buy at RVMattress.com
· Brooklyn Bowery Hybrid: Gel memory foam and individually encased coils combine to deliver better airflow and a cooler night's sleep in an essential hybrid mattress.
o Pricing: Starts at $549 for a Twin
o Buy at RVMattress.com
· Brooklyn Wanderlust: Constructed as an elevated sleep experience at an everyday price, this memory foam mattress combines deep contouring comfort with cooling benefits.
o Pricing: Starts at $149 for a Twin
o Depth Levels: 6 inch, 8 inch, 10 inch
o Buy at RVMattress.com
---
European Spa Source
With the pressure of choosing the right place, during the right season, for the most cost-effective price that will not only be relaxing but match your Instagram aesthetic, planning vacations and getting to your destination can prove to be more stressful than the stress that drove you to take the vacation in the first place.
Although it can seem never-ending, reducing the stress before, during, and after is as easy as adding a lavender eucalyptus mist to your packing list. Incorporating European Spa Source's Calming Lavender and Eucalyptus ShowerSpa MistTM to your pre-and-post-travel shower routine or a few sprays of their Calming Lavender and Eucalyptus Pillow Mist on your travel pillow will help ease your worries whatever they may be.
Both lavender and eucalyptus act as an anxiolytic, which is an anxiety reliever which makes both of these products the perfect travel companion!
---
Demeter Fragrance
Demeter Fragrance, a leader in producing fragrances guaranteed to make you smile, is excited to announce the launch of SlimeScent! Now, kids of all ages can stretch and mold their favorite slime enhanced with the popular smells of Jasmine, Lychee, Dark Chocolate, Pixie Dust, Kitten Fur, Vanilla Cake Batter, Asian Pear, Dragon Fruit, Monk Fruit, Butterscotch, Lavender and Sunshine!Demeter is getting ready for Valentine's Day with their limited edition "Valentine's Love" SlimeScent set with Pixie Dust, Cotton Candy, Bulgarian Rose, and Dark Chocolate!With SlimeScent, your slime can be as unique as you are. Each SlimeScent portion is ready to use, right from the bottle.

By combining different SlimeScent, slimers can now create their own Signature SlimeScent, taking slime to a whole new, fun level!Each ½ oz. SlimeScent contains enough fragrance to scent two 6 to 8 oz portions of slime. By adding just ¼ oz. of SlimeScent to any favorite cloud, butter or crunchy slime, all kinds of fabulous smells will emerge.Go ahead and indulge your creativity to the max with SlimeScent. Find SlimeScents by Demeter at www.DemeterFragrance.com.
---
Old Trapper Beef Jerky
Valentine's Day is approaching quickly, so why not consider Old Trapper Beef Jerky? While a box of chocolates and flowers are always nice, nothing says "I Love You" quite like delicious, tender, slow-smoked jerky.
Old Trapper is packed full of protein and supplies the body with key vitamins to boost your immune system. They use only the finest ingredients and real wood-fired smoke to create a hearty treat that will add a little bit of heat and a touch of sweet to your Valentine's Day!
Varieties Include: Four flavors including Old Fashioned, Teriyaki, Hot & Spicy and Peppered
MSRP: $6.00 for 3.25 oz.
Available online at www.oldtrapper.com.
---
iRobot
Give the gift of time back this Valentine's Day with the perfect pair – iRobot's Roomba i7+ and Braava jet m6. Ideal for loved ones, secret admirers, galentines, siblings and more, the Roomba and Braava jet together are sure to melt your Valentine's heart this February 14.
Thanks to iRobot's Roomba i7+, equipped with Clean Base Automatic Dirt Disposal and a premium 3-Stage Cleaning System, you won't have to touch the vacuum for months on end – nixing a tedious to do off your loved one's list and giving you more time to spend with them.
For a match made in heaven, the Roomba i7+ can pair with the Braava jet m6 mop that automatically cleans up daily messes, like grime, kitchen grease and drink spills. These two love birds work together through Imprint™ Link Technology to first vacuum and then mop without you having to tell them; an extra level of clean only the smartest of companions could deliver.
iRobot's Roomba i7+ ($799.99) and Roomba s9+ ($1,099.99) are both equipped with a premium 3-Stage Cleaning System and Dual Rubber Brushes to give users total control to clean when and where they want, and through Imprint Smart Mapping, can remember a home's floor plan.

With Wi-Fi connectivity, the iRobot HOME App allows you to schedule and clean on the go, adjust cleaning settings, directly access customer support, and leverage voice control via Amazon Alexa and Google Assistant devices.
The Clean Base Automatic Dirt Disposal automatically empties into an enclosed disposable bag, so you don't have to think about touching your vacuum for months on end.
Keep Out Zones allow you to clean with added control, actively avoiding the areas you tell your robot not to go.
The Braava jet m6 ($399.99) robot mop delivers fresh, clean floors throughout the entire home.

Uses iAdapt 3.0 Navigation with vSLAM technology and Imprint Smart Mapping to get to know the home's floor plan, giving users total control to choose which rooms are cleaned and when.
Features Maximized-Edge design to help the robot get into corners and along edges.
Tackles sticky messes, grime and kitchen grease with Wet Mopping mode; and captures dirt, dust and pet hair using electrostatic force in the Dry Sweeping mode.
---
BrainHQ
Something Special For That Science Geek in Your Life
Posit Science, maker of BrainHQ online brain training, has announced that it is "highly honored" to be included in "A Scientist-Approved Science-Themed Holiday Gift Guide" just published by Institute for Systems Biology (ISB).
BrainHQ brain exercises are available as apps for computers and for Apple and Android mobile devices. Subscriptions start as low as $8 per month at brainhq.com. in more than 100 peer-reviewed studies, BrainHQ exercises and assessments have shown benefits, including gains at standard measures of cognition (e.g., brain speed, attention, memory, reasoning), at standard measures of quality of life (e.g., mood, confidence, health-related quality of life), and at real world activities (e.g., balance, gait, driving, and hearing).
---
Sticker Mule
Wedding season can be overwhelming and daunting for those involved and those invited, especially when you're looking to find little, affordable ways to make your big day stand out. Luckily, Sticker Mule has you covered! Sticker Mule's wedding magnets have over 32,000 five-star reviews and its Save-the-Date magnets have over 3,500 five-star reviews.
Sticker Mule is the Internet's fastest-growing printing company and has many ways to make your wedding an event to remember at an affordable price tag. From wedding coasters and stickers to save the date magnets, there are tons of customized, clever ways you can leave an impression on your guests.
Sticker Mule also offers hidden promotions, and this month if you spend $100 you'll get a bottle of Mule Sauce shipped free. Mule Sauce, the company's own hot sauce brand, was introduced in 2019 and uses a blend of the highest grade chilies grown in the mountains of New Zealand. It's the best hot sauce ever made by a sticker company!
---
Diamond Art Kits
Millions of Americans are hoping to start their 2020 with new ways to practice mindfulness and relaxation. Studies have shown that crafting decreases anxiety, helps relieve stress, and even slows the effects of aging.

Diamond Art Kits are the latest craft sensation taking the world by storm. Like a combination of cross-stitch and paint-by-numbers, anyone of any skill level can create a stunning masterpiece while feeling the benefits of a calming, meditative creation. Placing the diamonds one-by-one, the hours fly by as you channel your creativity into a stunning finished masterpiece. Diamond Art Kits are the perfect gift for the craft or hobby-focused person in your life. With designs ranging from nature scenes to portraits, there are hundreds of beautiful canvases to choose from.
For the people in your life that love painting, sewing, crocheting, or knitting, this is the perfect alternative hobby that will keep them busy for hours and result in a beautiful final painting.
---
ComforTek Chair Caddie
For a lot of us, our moms and dads are the people who have taken care of us all our lives. They were the one that made you feel safe, taught you how to be confident, and probably even comforted you after your first bad date. One of the hardest days you face as a child is when you realize it's your turn to take the reins. The persons who were once your pillar of strength are now beginning to lean on you.
One of the new products from ComforTek, The Chair Caddie, can help you ease your parents into this new phase in their life, while making it easier for you or their caretaker to maneuver them safely. This innovative new product is designed to allow elderly patients to age in their own home, which nearly 90% of people over 65 wish to do.
ComforTek began out of a passion for innovative products and seating with care. Beginning with the desire to make any audience comfortable in their seats, ComforTek soon moved to products that would help make people's lives a little easier, whether that be in a medical sense or in the public arena.

---
vitafusion
America's #1 Gummy Vitamin Brand, vitafusion PreNatal multi provides essential vitamins and minerals for pregnant and lactating women. Each serving provides 100% DV folic acid, 50 mg Omega-3 DHA, Best of all, these great-tasting, natural fruit flavored gummies contain no iron, making them easy on the stomach. A Better Way to Vitamin!
vitafusion PreNatal includes:
242 mg of Vitamin C
As much Vitamin C as 10 tangerines
Supports immune health*
Great tasting gummies with natural orange flavor
Assorted Flavors, flavors may vary
https://www.gummyvites.com/en/vitafusion/products/vitafusion-prenatal
*These statements have not been evaluated by the Food and Drug Administration. This product is not intended to diagnose, treat, cure or prevent any disease.
---
Krypton: The Complete Second & Final Season
(on Blu-ray™ & DVD)
Watch as the battle to free Krypton from Zod begins! Warner Bros. Home Entertainment recently released the action-adventure hit series Krypton: The Complete Second & Final Season on Blu-ray and DVD. From executive producers David S. Goyer (Man of Steel, The Dark Knight Trilogy) and Cameron Welsh (Constantine, The Last Ship), Krypton tells an entirely new story in the mythology of DC's iconic Superman universe! Fans can purchase the sets with all 10 exhilarating episodes from season two plus two bonus featurettes including, "The Fate of Superman" and "Villains: Modes of Persuasion."
Krypton: The Complete Second & Final Season is priced to own at $24.98 SRP ($30.99 in Canada) for the DVD and $29.98 SRP ($39.99 in Canada) for the Blu-ray which includes a Digital Copy (US Only). Krypton: The Complete Second & Final Season is also available to own on Digital via purchase from all major digital retailers.

---
Natural Fragrance Rose
Excited to share the gift that keeps on giving, Natural Fragrance Rose is the gift every hostest with the mostest should have. From table top arrangements to dressing up your bathroom, everyone will thank you and rave about these beauties!
These STUNNING Roses are:
Last 3-4 months!
Low Maintenance
Affordable ($19.99)
Aesthetically pleasing
Premium, garden-grown
The sustainable alternative to chemical-based scented candles and diffusers
Green revolution in indoor fragrance
Available on Amazon.com
Prostate Cancer Foundation

The Prostate Cancer Foundation (http://www.pcf.org/) (PCF) has perfect gifts that give back this holiday.

In the spirit of giving, the PCF announces two wonderful gifts, the PCF Holiday Card Collection and the new PCF 2020 Calendar:

The artful greetings of the PCF Holiday Card Collection are exclusively designed by Jean Fogelberg in loving memory of her husband, musician Dan Fogelberg, whose life was affected by prostate cancer. The PCF Holiday Card Collection comes in a set of 20 (in one of four beautiful designs or a combination set with five cards of each design). The 5 x 7 greeting cards are printed on thick 120 lb. gloss cover stock with Aqueous coating. Each set comes with 20 coordinating envelopes and is inscribed with Mary Oliver's poem, Snowy Night ($24.95 plus shipping). For more information or to place an order, visit https://www.pcf.org/take-action/holiday-cards/.

For the first time, the PCF is proud to offer the PCF 2020 Calendar. This beautiful, 12-month calendar features breathtaking nature photography by Navy veteran and prostate cancer survivor Chris Seelye. In 2017, the future looked pretty bleak for Seelye. At 62-years-old, this professional photographer thought he had maybe a year to live, but thanks to his positive response to treatment made possible by PCF-funded researchers, Seelye was able to continue to pursue his love of photography and provide photos for this calendar. The PCF 2020 Calendar is available for a $25 donation. For more information or to place an order, visit www.pcf.org/calendar<http://www.pcf.org/calendar.

All proceeds from the PCF Holiday Card Collection and the PCF 2020 Calendar support the PCF's tireless efforts to finding a cure for the disease where more than 175,000 men in the U.S. will be diagnosed with prostate cancer, and nearly 32,000 men will die from the disease this year. The PCF is the world's leading philanthropic organization dedicated to funding life-saving cancer research.

---
Delicora
Delicora's latest gift gives back – the Twin Lakes BFF Necklace Set reminiscent of a favorite 90s trend, the BFF heart necklace.

At $76 for a set of two, it's a sweet, fun loving and thoughtful gift perfect for girlfriends, wives, mothers/daughters, sisters, aunts/nieces, or whomever fills the BFF role in your readers' lives.
This Santa Cruz based woman-owned company gives back a percentage of every purchase to Feeding America and is known for its effortless, lightweight pieces for everyday.
TWIN LAKES BFF NECKLACE SET, $76.00
---
Zip Hers
Zip Hers is active wear that you can keep on while you go to the bathroom. Need to squat in the outdoors? On a long road trip with no restroom in sight? Only restroom is a dirty port-a-potty? Zip Hers unzips from front to back, letting you keep them on while you do any and all your restroom business.
Female owned and operated Zip Hers is an athletic wear brand with a twist. Zip Hers looks like regular, fashionable athletic wear but has a hidden zipper (front to back) allowing women to well…use the restroom without exposing themselves.
The original idea came from when the founder was running the Chicago marathon and noticed all the women had to stop and wait in line at the porta-potty losing precious time while the men went behind the porta-potty's to pee. Their mission is to level the playing field for women when it comes to races/outdoors activities.
Sort of a quirky concept, but it really has so many uses from runners, to hikers, to festival goers to travelers. They have shorts, capris and full length yoga pants + hiking shorts – depending on your style.
Great for the runner/outdoorsy girl in your life, or products for the innovator, or things every women didn't know they needed or even travel must haves.
Website: https://ziphers.com/
---
Heat Holders®
Internationally recognized as the world's warmest sock, Heat Holders® socks are over 7x warmer than regular cotton socks and 3x warmer than ordinary thermal socks.
Heat Holders® are specially developed with cashmere-like acrylic yarn which provides high performance insulation against the cold with superior moisture breathing abilities. Your feet are staying warm and dry all day. With Heat Holders®, you can give the perfect gift of warmth! Heat Holders® hats, gloves, or socks make for a fun and thoughtful Valentine's Day gift for a loved one, friend or colleague.
TIMELIFE.COM – ROCK AND ROLL HALL OF FAME: IN CONCERT
ROCK AND ROLL HALL OF FAME: IN CONCERT – Each year, the Rock and Roll Hall of Fame honors rock music's pioneering figures during a prestigious, black-tie ceremony. As the Hall of Fame enters its third decade, it's these extraordinary induction ceremonies that have become nearly as epic as the artists they celebrate. The 11-disc ROCK AND ROLL HALL OF FAME: IN CONCERT is an unparalleled rock 'n' roll experience and a must-own for every music fan, featuring nearly 30 hours of mind-blowing performances and collaborative jam sessions that have made Rock Hall concerts legendary, covering eight memorable induction ceremonies and 160 live performances from such rock giants as Alice Cooper, Billy Joel, Bruce Springsteen & The E Street Band, Cheap Trick, Chicago, Crosby, Stills & Nash, Electric Light Orchestra,, Heart, James Taylor, Journey, Mick Jagger, Paul Simon, Ringo Starr, Simon and Garfunkel, Sting, U2, Jeff Beck, Billy Gibbons, Metallica, and many more. ($99.99srp)


---
Salonpas

For a sweetheart who suffers from aches and pains, a Valentine's day gift that says you really care is a suite of pill-free OTC analgesic products from Salonpas. Reduce your partner's pain with topical OTC products that offer a safer and more effective way to become pain free. Tuck these Salonpas products into a gift basket and be recognized as someone who truly cares about your partner's health. The following topical Salonpas products are available at leading retailers nationwide:

Salonpas Pain Relief Patch Large is the first and only FDA-approved OTC pain relieving patches, now double-sized!

Salonpas Lidocaine Pain-Relieving Gel Patch provides numbing, unscented maximum strength pain relief available without a prescription.

Salonpas Lidocaine Plus Pain Relieving Liquid provides an unscented, no mess roll on featuring maximum strength pain relief.

Salonpas Lidocaine Plus Pain Relieving Cream offers maximum unscented pain relief without a prescription and includes benzyl alcohol to numb nerves fast.

Salonpas Pain Relieving Patch features three powerful pain relievers in convenient, versatile patches with Salonpas Pain Relieving Patch Large offering larger patches to cover more areas.

Salonpas Gel-Patch HOT includes menthol which starts to cool on contact while Capsaicin (derived from chili peppers), creates a warm sensation.

Salonpas DEEP Relieving Gel rushes 3 powerful pain fighters that penetrate and treat pain for up to 8 hours.

Salonpas Jet Spray provides 2 powerful pain fighting ingredients to freeze the pain and keep it away.

Salonpas HOT patches provide warming relief for large pain areas.

With topical analgesics recommended as the first-line of treatment by physicians in much of the world, it's time for the United States to follow suit. The Centers for Disease Control is guiding physicians to consider topicals as "alternative, first line" treatment for pain, "thought to be safer than systemic medications" with "lidocaine for neuropathic pain, topical NSAIDs for localized osteoarthritis, topical capsaicin for musculoskeletal and neuropathic pain."

---
Airfree Air Purifiers

Airfree is the leading designer and provider of air purifiers that require no maintenance, are filter-less, and completely silent technology. Airfree is paving the way using innovative technology solutions for clean indoor atmospheres.

Airfree Air Purifiers reduce microbiological contamination in the air naturally, without using chemicals or filters. Airfree's exclusive technology works by eliminating microorganisms as bacteria, viruses, mold, dust mist allergens, pet dander allergens, using heat, destroying them in a fraction of a second. Depending on the model, between 14,000 and 20,000 liters of air pass through the Airfree device every hour, treating all the air in the room in a very short space of time. The process works in much the same way as sterilizing water by boiling it; when water is boiled, the microorganisms it contains are eliminated.

Airfree continually draws in air from the room, heating it to over 400 ºF and instantly sterilizing it. The purified air is then cooled inside the device before being returned to the room. The entire process is completely silent and requires no maintenance, not even the occasional replacement of parts. All you have to do is switch the device on and leave it on to perform the task.

The Iris 3000 standalone model is recommended for rooms up to 650sqft., weighs only 3.3 pounds, is guaranteed for 2 years, has a low energy consumption of 51 watts, uses 120 volts of electricity and offers users exclusive multicolor light option.

For more information please visit www.airfree.com.
---
CBD Valentine's Day Gifts:

For Her:
Ready to spice up your sex life this Valentine's Day? Vella is a breakthrough CBD topical gel designed to enhance feminine sexual pleasure, formulated by Dr. Harin Padman-Nathan, who developed Viagra. Vella is the first topical to demonstrate the clinical efficacy of CBD for women's sexual enhancement.
For the CBD enthusiast:
For the Foodie:
Vaporizers:
Canna Bath Co.
Perfect for those who wish to enjoy the medicinal effects of the cannabis plant without any of the psychoactive elements of THC, Canna Bath Co.'s new line of CBD-infused bath and body products make ideal gifts for everyone in the family.
Infused with CBD derived from legally grown and tested North American hemp, Canna Bath Co. products include a blend of Epsom and Himalayan CBD Bath Salts to help you relax, breathe more clearly, and soothe sore muscles.
Scented with a variety of natural essences such as lavender, bergamot, jasmine, coconut, lime, ylang ylang, vanilla, rosemary, or peppermint, Canna Bath Co.'s CBD Bath Bombs help you to sleep, reduce anxiety, energize, and soothe sore muscles.
The proprietary line of after-bath CBD Lotions offer muscle relief and smooth dry skin.
Canna Bath Co. works with Nardo's Naturals and sources essential oils to produce clean, holistic bath and beauty products perfect for today's wellness practitioner and those looking to enjoy self-care at home.
But Mom and Grandma don't need to know that. They'll just know they feel better and smell amazing. You'll know you gave them the best products available anywhere. 
Gaia Herbs
Gaia Herbs Full Spectrum Hemp Extract and Capsules, the perfect option for those looking for organic wellness treatments
SOT's Recommended Book List

One Size Does Not Fit All by Lisa Jansen
Lisa Jansen offers a new and fresh perspective on a very popular topic: finding happiness.
Instead of providing generic, one-size-fits-all advice and tactics, Lisa guides readers through an empowering journey and process that helps them design their own strategy for a happier life -based on their own unique personality, values, and strengths and weaknesses.
One Size Does Not Fit All (Mortons Books) Draws on extensive research and the author's personal experience of turning her life around, this book offers a real-life, jargon-free perspective on finding happiness. Written in an easy to understand, engaging way and incorporating numerous practical and fun exercises, it will be extremely attractive to anyone who is looking for new insights in finding happiness and who wants practical advice on how to live their best possible life.
Lisa Jansen lives in New Zealand. Born in Germany, she moved to New Zealand during her University years. She graduated with a Master of Commerce with First Class Honours from the University of Auckland in 2009. Since then, Lisa has been working as a marketing professional and a writer. She is a regular contributor for a New Zealand magazine and also writes for blogs and publications, including her own popular blog Life Done Differently. Lisa loves to explore the outdoors and enjoys all water sports, especially surfing and kitesurfing.
---
Thank Forward
Thank Forward features 21 shareable, action-oriented cards feature colorful, heart-centric art and provide prompts and plans for spreading kindness, joy, and appreciation
"I'm a big proponent of the benefits of having an attitude of gratitude. If you are, too, you'll love Thank Forward. It's a beautiful way to express appreciation to people in your life and then experience those good feelings bouncing back to you and forward to others. Join the Thank Forward movement!"
—Ken Blanchard, cofounder and chief spiritual officer of the Ken Blanchard Companies and coauthor of The New One Minute Manager
978-0-7643-5864-7 | box set | $24.99 | January 2020
---
Your Goal Guide: A Roadmap for Setting, Planning and Achieving Your Goals by Deb Eckerling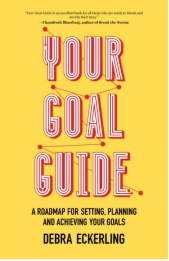 Accomplish your goals―without the stress. Goals can be intimidating because of the pressure we often put on ourselves to succeed. As a professional writer, communications specialist, and project catalyst with more than 20 years of experience, Deb Eckerling is prepared to help you achieve success without giving up your health. Eckerling believes that setting goals should be easy―we just need the right tools to tackle them. Through a combination of writing exercises and systems, Eckerling provides readers with a process for making and setting goals that is stress-free and easy-to-manage. Your Goal Guide is a roadmap for goal setting that helps professionals lay down a plan and accomplish their mission.
View this book on Amazon!
---
It's Your Weirdness that Makes You Wonderful: A Self-Acceptance Prompt Journal by Kate Allan
Depression and anxiety are topics that can be uncomfortable to talk about, but that doesn't mean they should be avoided. If anything, it means we need to be more aware and have more conversations about them. With the help of her adorable illustrations, art blogger Kate Allan (known through her remarkably popular Tumblr blog as "The Latest Kate") urges us to be mindful of our mentality. Allan, who suffers from anxiety and depression herself, understands what it's like to deal with feelings that are difficult to fight through. In this book, she provides the personal kind of encouragement that she herself needs to hear. These encouraging words, along with writing prompts, can help readers sort through and express their feelings. Kate Allan's creative journal meets us where we are―in the midst of the feelings that say we're not enough, we can't handle this life, we won't make it. Her whimsical art and simple words lift trampled spirits and combat thoughts that lead us to believe our weirdness makes us weak. Young and old, we are encouraged to love ourselves exactly as we are. View this book on Amazon!
---
Gratitude with Attitude: A Journal by Ronnie Walter
Whether it comes at the start of our day or the end, making time to think about what we're grateful for is beneficial in many ways. Practicing an attitude of gratitude strengthens our spirit and quiets our mind, even if just for a moment. It provides the peace and zen we long for and need in the midst of busy days and packed schedules. Find inspiration through writing prompts and quotes in this gratitude journal by bestselling author Ronnie Walter. The creator of The Coloring Café®, a coloring series dedicated to stress relief and fun, Ronnie brings over twenty years of successful illustrating and writing to this daily journal dedicated to personal growth and happiness. By using this 5-minute journal to record things we're grateful for, spot meaningful intentions, and celebrate tiny victories, we create a space to grow in gratitude for what we have and see better who we want to be. View this book on Amazon!

---
You Are an Awesome Woman: Affirmations and Inspired Ideas for Self-Care, Success and a Truly Happy Life by Becca Anderson
You know what they say about happiness—it comes from within. Use the affirmations, quotes, and ideas in this book as a set of tools for your own inner work. Incorporating positive thoughts as a daily practice will build mental muscle and help you achieve the all-important optimistic way of thinking.
Author Becca Anderson is a champion of undertaking the inner journey of working toward a better you. She is also a strong advocate for believing in yourself and loving yourself more each and every day. These are habits that can be reinforced by practices such as journaling, creating your own affirmations, and talking to yourself positively. Like an engine driving you toward greater things, self-belief brings you closer to your life's purpose, your personal mission, and will absolutely make you a happier camper. So, give it a try! It's as easy as pie and just as sweet. View this book on Amazon!
---
The Lighten Up Book: Affirmations and Insights to Inspire Health and Happiness by Allen Klein
Allen Klein is the world's only "Jollytologist". In The Lighten Up Book, he has gathered his favorite wise words to help readers power their lives with the positive. We have all weathered a lot of storms in recent times. We all need reminders of what we truly value in our life – family, friendship, community, leadership, service, helping others. As inspirational as it is instructive, The Lighten Up Book is a treasury of moving and meaningful sayings that spur readers to live life to the fullest. Readers can take this encouraging book on the go to get a quick shot of inspiration at any time, or they can select one quote every day for in-depth thought and meditation. However readers choose to use these uplifting and inspiring quotes, they all have the potential to be life-changing. View this book on Amazon!

---
Hug Therapy: A 21-Day Journey to Embracing Yourself, Your Life, and Everyone Around You by Dr. Stone Kraushaar
Hugs are good for your immune system, your stress response, your sleep patterns, and so much more. But most people have difficulty remembering the last time someone gave them an all-encompassing hug. Clinical psychologist Dr. Stone Kraushaar wants to fix that. He's giving you a prescription for a 21-second hug, today and every day.
Hug Therapy shares a full-on, unconditional hug from Dr. Stone, a.k.a. The Hug Doctor™. In this book, he invites you to wrap your arms around yourself, your life, and everyone around you in a whole new way. A good embrace―a hug―squeezes every ounce of fear, worry, and negativity out of your spirit, leaving you with nothing but warmth, inner peace, and a feeling of connection.
Hug Therapy is a "do good and feel great" book that will help you live more in the moment and stay tuned into what really matters. In this book, Dr. Stone warmly invites you to jump into the 21-Day Hugging Journey™ and transform your life. View this book on Amazon!
---
Living a Loved Life: Awakening Wisdom Through Stories of Inspiration, Challenge and Possibility by Dawna Markova, Ph.D.
Discover your inner wisdom with Dawna Markova and Living a Loved Life, an inspiring and evocative book that will remind you that the key to living a life you love is found hidden in the stories you tell. Instead of hugs, Dawna Markova's midwife grandmother used to kiss the unique marks at the very end of her fingertips, calling them "promise prints." She said that the moment each of us is born, life makes a promise to the world that only we can fulfill. Nourished by this wisdom, Dawna grew to understand that discovering how you matter is what makes it possible for you to love your unique existence. Living a Loved Life is a particularly important book in these dark and fragmented times when so many of us have become convinced that we really can't and don't make a difference. This uplifting collection of stories can guide you and help you find an untapped reservoir of capacity within, a connective force, a steady light in the depth of darkness. View this book on Amazon!
---
Friendship Isn't a Big Thing, It's a Million Little Things: The Art of Female Friendship by Becca Anderson
The bond shared between girlfriends is like no other. Whether the friendship is decades old or just beginning, we share a unique, loving relationship with these women, a connection wholly different even from what we share with husbands or boyfriends.
Author and blogger Becca Anderson has long been moved by the inspirational quotes and stories of groundbreaking women. In this book, Becca reminds us just how valuable our bonds with our gal pals are. These are the women who answer the phone at 4 a.m., who drop everything to help a sister out. These women are there for both the tearful wine nights and the champagne-worthy celebrations. Following on the heels of her bestselling titles The Book of Awesome Women and Badass Affirmations, this book shares inspiring and encouraging female empowerment with us, reminding us of the love and joy we share with our friends. View this book on Amazon!

Marvin: Based on "The Way I Was" by Marvin Hamlisch
As only the second person in history to be awarded the PEGOT (Pulitzer, Emmy, Grammy, Oscar, Tony), Marvin Hamlisch has quite an incredible story. This graphic-novel adaptation depicts the biography of the renowned musician, composer, and conductor.
A great story for any kid who might feel slightly out of place.
978-0-7643-5904-0| softcover | $12.99 |February 2020

---
Voices in Dementia Care by Dr. William Haseltine
This book is based on a series of interviews with dementia care experts across Europe and the United States and with people living day-to-day with the condition. It provides an intimate look at the challenges of delivering high-quality dementia care with limited resources. Voices in Dementia Care provides readers a list of best practices that can be adapted and applied in the home and in institutional settings.
---
From Burning Out to Burning Bright
From Burning Out to Burning Bright is a holistic self-help guide to combat the growing burnout epidemic in America. The author is a Board-Certified & Holistic Registered Nurse and the book offers proven solutions for immediate and long-term relief from burnout with personal stories of finding light in the darkness.

Board-Certified & Holistic Registered Nurse Shares Eye-Opening Personal Accounts & Proven Solutions for Burnout in New Book -From Burning Out to Burning Bright- Burnout is a growing mental and emotional health problem in America. On May 25, 2019, it was officially classified as a medical condition by the World Health Organization. It refers to emotional, physical, and mental exhaustion caused by excessive and prolonged stress. Studies show that burnout has reached epidemic proportions, yet modern medicine doesn't have the answer. This book provides a true story of a woman's dramatic experience with personal, professional and spiritual burnout, and shares how she overcame it. ABOUT THE BOOK: Are you experiencing any of the following?ExhaustionInsomnia or difficulty getting to sleep or staying asleepRunning thoughtsEmotional outbursts such as crying easily or flashes of angerPessimism, things that used to excite you no longer hold an interestFeeling like modern medicine doesn't have the answer for your symptomsOf course, you are! But are you burning out?The new book, From Burning Out to Burning Bright: Get Your Life Back by Healing Your Thoughts, Memories, and Emotions can provide immediate and long-term relief and proven solutions. This easy-to-read book (which releases January 2020) teaches you how to recognize your own physical, mental, emotional, and spiritual causes of burnout. It will provide creative tools to empower you to create some peace in your life. If you're experiencing burnout symptoms, this book will help.

For more info:https://burnbrighttoday.com



---
The Lucky Ones by Joseph Alvaro
With a new year/resolutions we can't forget the countless people who question the unknown or will face life altering changes and the most uncomfortable discussions that go with it… those caring for their aging parents (living arrangements, end of life decisions), a terminally ill loved one (their dying wishes, consoling and encouraging them), or those who face an unexpected traumatic loss (helping them w/shock and grief).
Joseph Alvaro, producer and author of The Lucky Ones, shares from personal experience on these sensitive, but much needed topics. In the course of 14 months, he lost his wife, 17 year old daughter, father, brother in-law and an uncle.
The Book Discusses:
• Sensitive/Uncomfortable Topics Dealing with Aging, Death and Medical Decisions
• How to mentally prepare/discuss death or end of life wishes
• Encouragement for those dealing with death, terminal illness or aging loved ones
• Discussion Starters – this is critical so wishes are understood and trust is built
While death is not always predictable, it is something we should always be preparing for.
---
FINDING YOUR FIT and YOUR FITTEST FUTURE SELF by Kathleen Trotter
As we move into 2020 everybody will be looking for a little reinvention or just a fresh start, and that almost always begins with health. Kathleen Trotter is a fitness expert, media personality, personal trainer, writer, life coach, certified Pilates and ELDOA instructor, and overall health enthusiast. Her passion is motivating others to "find their fit" and provides one-on-one training to clients ranging from endurance athletes to individuals living with Parkinson's disease and osteoporosis to everyday people.
Kathleen is the author of the books FINDING YOUR FIT [Dundurn Press / 2017] and YOUR FITTEST FUTURE SELF [Dundurn Press / 2019] and takes a functional approach to personal fitness and helps readers learn how to effectively factor their OWN personal health, work/home schedule, and overall lifestyle into their overall fitness plan and goals in order to achieve their goals.
Kathleen writes for the Globe and Mail in Toronto and the Huffington Post. She also blogs for Flaman Fitness and makes regular TV appearances in Canada and the US. Kathleen holds an M.Sc. from the University of Toronto and a nutrition diploma from the Canadian School of Natural Nutrition. She lives in Toronto where she owns a personal training studio.
Find out more about Kathleen at www.KathleenTrotter.com.

---
100 Things to Do in Pittsburgh Before You Die, 2nd Edition by Rossilynne Culgan
The story of Pittsburgh's transformation from a smoky steel town to a modern, high-tech city draws people from around the world to this corner of southwestern Pennsylvania. Pittsburghers are known for their deep pride in the city, and with so much to do and see (and eat!) around here it's no wonder why. 100 Things to Do in Pittsburgh Before You Die, 2nd Edition features itineraries and tips on what you'll discover in the Steel City. Scale Mount Washington on the Incline, a century-old cable car. Admire the artwork of Pittsburgh native Andy Warhol. Kayak the three rivers.
History buff? Travel back in time to the drama of the Whiskey Rebellion, which unfolded right here. Devour a Primanti's sandwich topped with French fries. Maybe even pick up a little Pittsburghese, yinz. As a lifetime resident and a seasoned traveler, author Rossilynne Culgan combines a local's expertise with the spirit of discovery in her hometown. With this book as your guide, you won't miss a thing on your quest to make memories in Pittsburgh.
100 Things to Do in Pittsburgh Before You Die, 2nd Edition, is available at reedypress.com and wherever books are sold.
Book Details: 100 Things to Do in Pittsburgh Before You Die, 2nd Edition-part of the 100 Things to Do Before You Die series, by Rossilynne Culgan, ISBN 9781681062020, paperback 8.5 x 5.5, 160 pages, $16.00
---
FROM DOCTOR TO PATIENT: Healing Cancer through Mind, Body, and Spirit by Dr. Diva Nagula
Author, physician, and stage 4 non-Hodgkins lymphoma survivor, Dr. Diva Nagula's new book chronicles his remarkable, yet non-traditional battle with cancer and shares invaluable tips and know-how for readers which will enable them to begin to take a more functional and integrative approach to their own health before they find themselves facing a similar battle.
In FROM DOCTOR TO PATIENT: Healing Cancer through Mind, Body, and Spirit, Dr. Nagula tells readers about the diagnosis that compelled him to take a hard look at his own life and choices – all the way back to a very young age – and the long journey to not only beating cancer but reinventing himself and his relationship to the people, work, and the world around him…for the better. The book recounts the decisive and winning course of treatment he followed that blended Functional Medicine and traditional Western therapies and includes "Medical Crash Courses" that inform readers about everything from the risks of inflammation to the power of psychedelics.
---
The Secrets of Lost: The Validity of Multi-Dimensional Existence and Have We Met? How To Identify Your Reincarnated Loved Ones! by Gillian Harris
Gillian Harris is a clairvoyant metaphysics expert, and natural medium, who coined the "conscious decoupling ceremony," a sacred celebration of what was, is, and what will be for the two people who are consciously, with love, going their separate ways. Her metaphysical journey started with astral projection episodes and exhibition of mental mediumship as a child then studying channeling under Shawn Randall and 'Torah' (Torah is channeled by Shawn) in 2007. Goal coaching is one of her strengths: Once intentions are set she teaches how to use natural resources within (what she calls "the magic"), the mind and emotion to work in alignment; and how to use external tools such as stones, crystals, and aromas to further enhance the process of creating manifestations.
Gillian is the author of "The Secrets of Lost: The Validity of Multi-Dimensional Existence" and "Have We Met? How To Identify Your Reincarnated Loved Ones!" and in them she shares her knowledge to assist people in learning how to assist themselves, teaching self-reliance and empowerment.
---
Seeking Hidden Treasures: A Collection of Curious Tales and Essays by Dr. James Magner
Dr. James Magner recently released "Seeking Hidden Treasures: A Collection of Curious Tales and Essays," a collection of mystery short stories and essays that explore luck and odd occurrences through the lens of faith. Humorous, heartfelt and cleverly composed, each of the twelve short stories and five essays invites readers along on a hunt for riches, both material and spiritual.
After retiring from a busy career as an endocrinologist and pharmaceutical researcher, Dr. Magner finally had the time to put the pen to paper on the mystery stories he always dreamed of writing. From searching for buried treasure and securing gold from a shipwreck to smuggling assets past Nazis, the book is full of intriguing plots and captivating characters as well as insightful reflection into the human condition. Magner's essays, too, prompt readers to think deeply about the nature of existence and the drive to discover treasure that gives life meaning. His book is described as "[a] set of cheerful works about searching for gold of all kinds" by Kirkus Reviews.
---
Feather on the 'Wind of Change' Safaris, Surgery and Stentgrafts by Dr. Michael Lawrence-Brown
Dr. Michael Lawrence-Brown, emeritus consultant vascular surgeon and co-inventor of the Zenith endovascular stentgraft, recently made his debut into writing with "Feather on the 'Wind of Change' Safaris, Surgery and Stentgrafts" in which he reflects on his extraordinary life and career, including the revolutionary research that led to significant advancements in the treatment of abdominal aortic aneurysms.
The son of British colonists, Lawrence-Brown grew up in Kenya and enjoyed a thrilling boyhood climbing Mt. Kilimanjaro and embarking on adventures with his father who worked as a safari guide. Although he dreamt of college overseas, the dissolution of the British empire and the decolonization of Africa changed his route to Australia, where he made a permanent home and furthered his education in surgical medicine. The book details his journey through medical school and the trial and error of medical research, giving insight into the process of developing the endovascular graft as well as the unsung diverse group of people who made such innovation possible.
---
Be That Unicorn by Jenny Block
Christopher holds undergraduate and graduate degrees in English from Duquesne University and has been acting and writing for over 20 years. His articles have appeared in many publications including Advantage, American Builders Quarterly, Anchorage Daily News, Canadian Builders Quarterly, Canadian Executive Quarterly, Chartiers Valley Magazine, Cranberry Magazine, Energy International Quarterly, Focus Magazine, Green Business Quarterly, Hispanic Executive Quarterly, Northern Connection Magazine, North Hills Monthly Magazine, Observer-Reporter, Pittsburgh Post-Gazette, Pittsburgh Tribune-Review, Profile, Recovery Solutions, Standard-Speaker, The Strip Magazine, and Western Pennsylvania Healthcare News.